On the tour around the Southwest, next was Utah and just when you think that the views cannot be topped, we arrived at Zion National Park. Zion National park is incredibly unique and breathtaking. There are plenty of hikes tucked away truly getting close with nature.  I've been here twice and both times I was in love and couldn't get enough of it. It's 2.5 hours, by car, from Las Vegas.
When
I think the best time to go is in the late spring-early fall. It gets really hot in the summer and the canyon below will cool you off and provide shade. It's a perfect combination.
If you do get there around summertime, definitely keep in mind that there are limited camping sites within the park and limited amount of hotels just outside or the park. So, it does get rather hard and you should book in advance. Especially around Memorial Day or Labor Day weekend.
Hikes
Angels Landing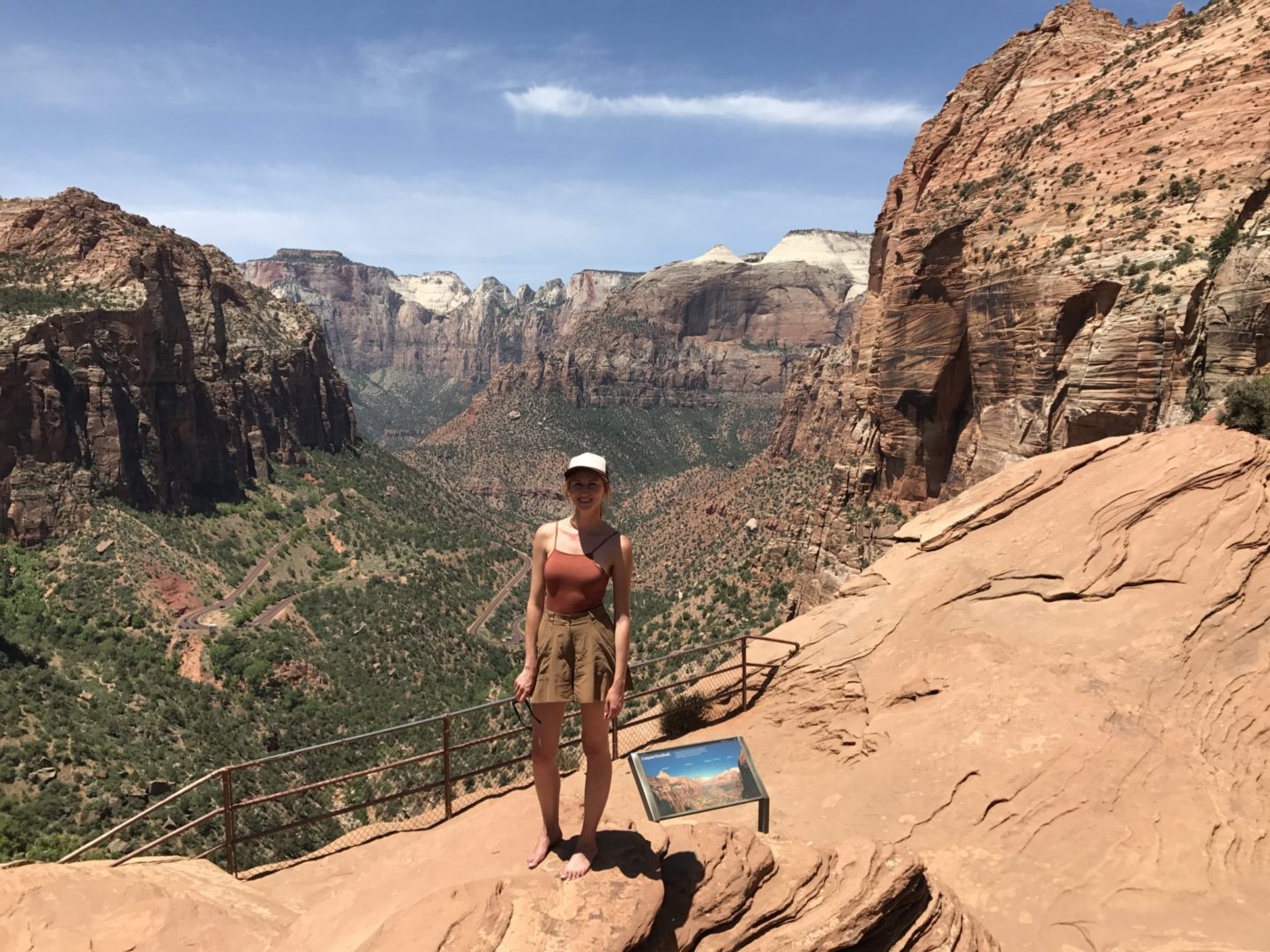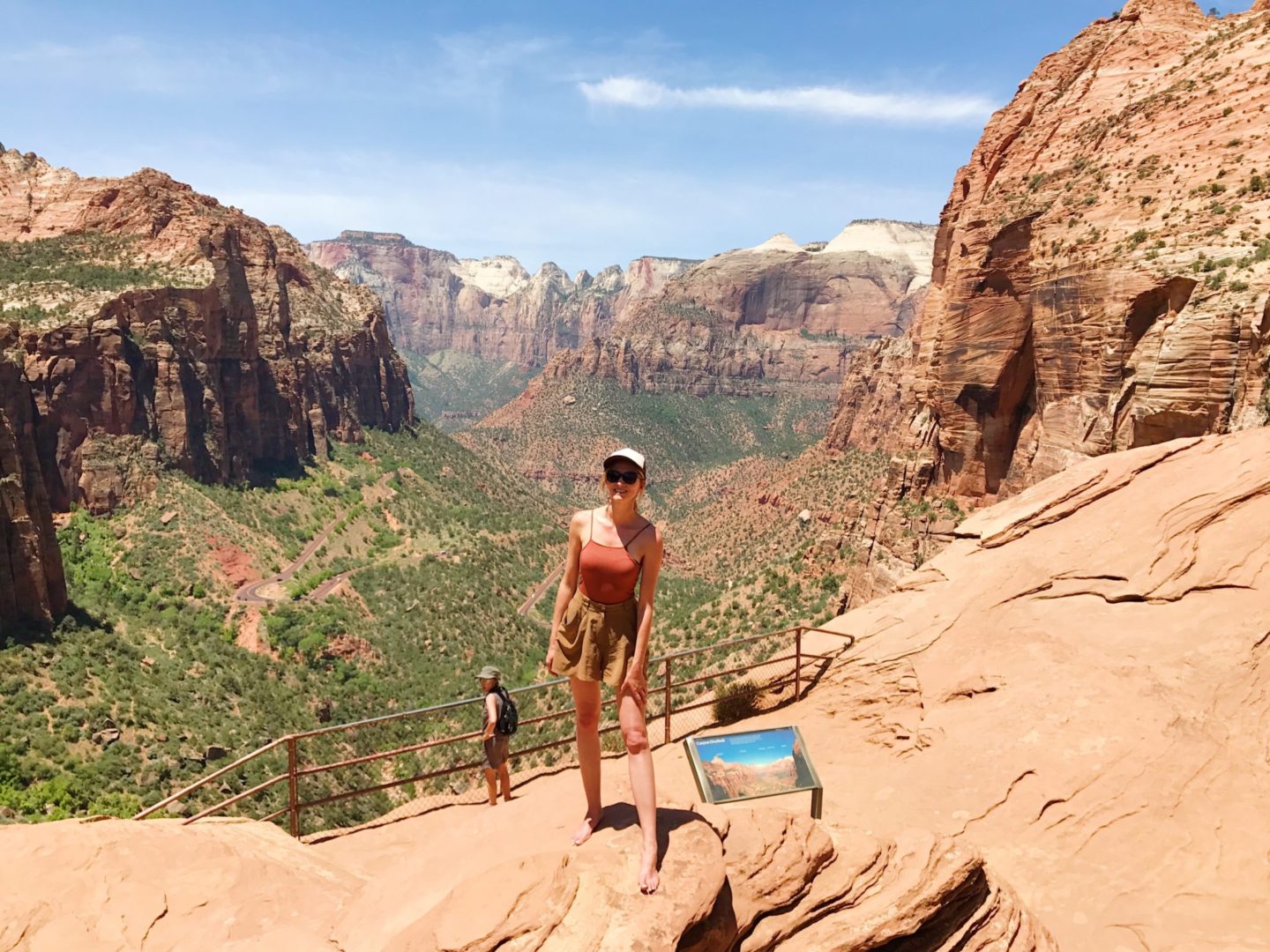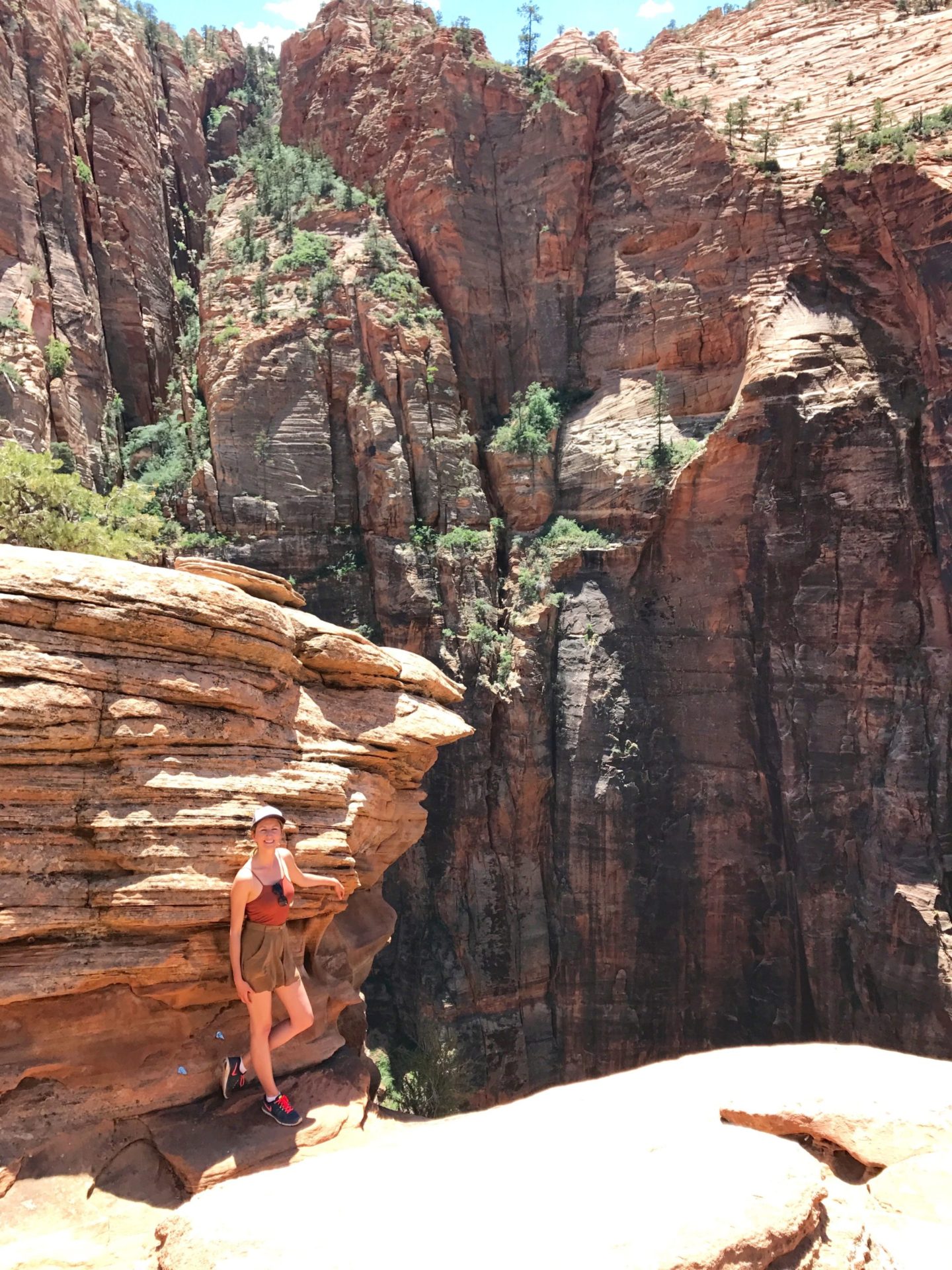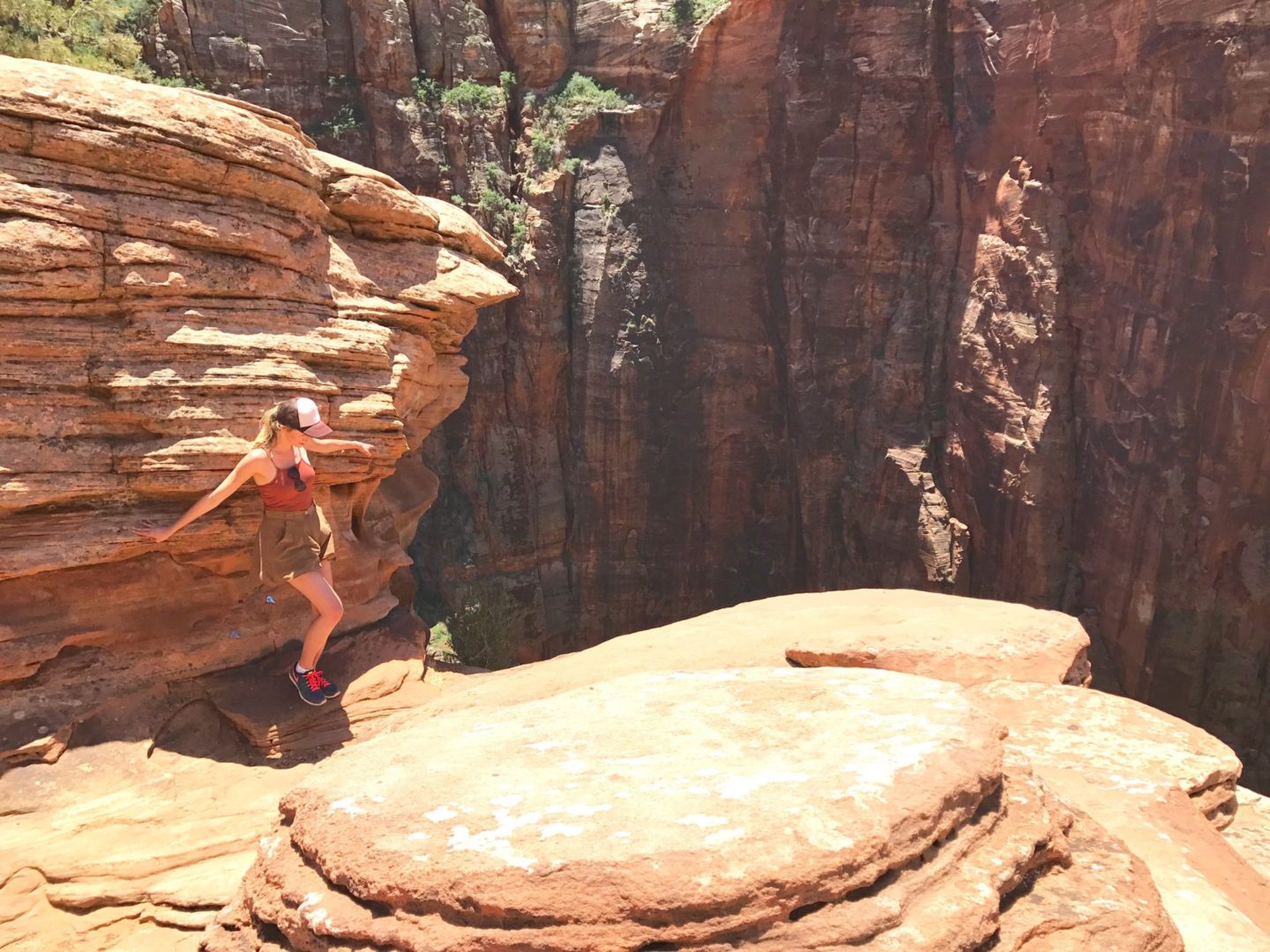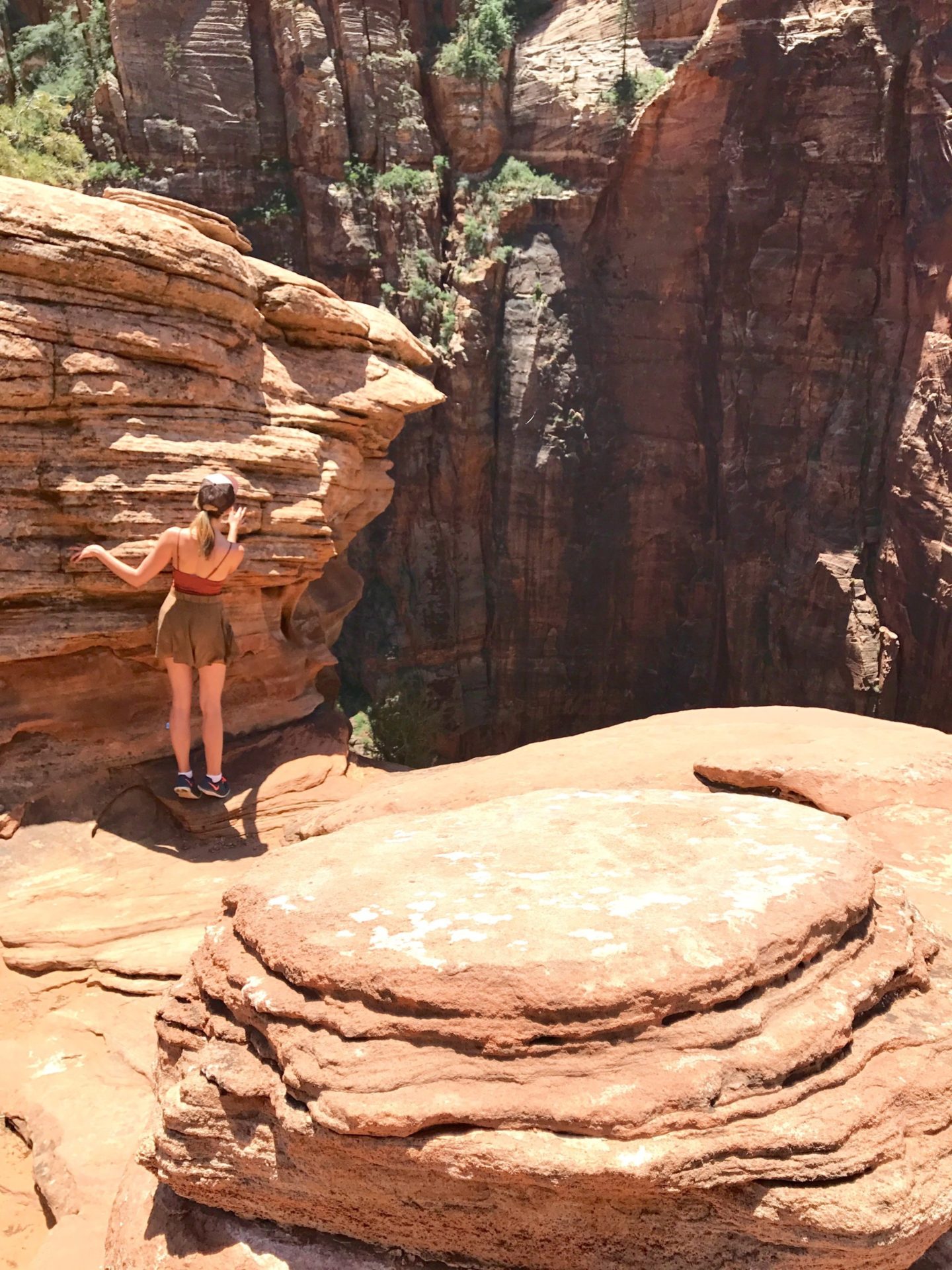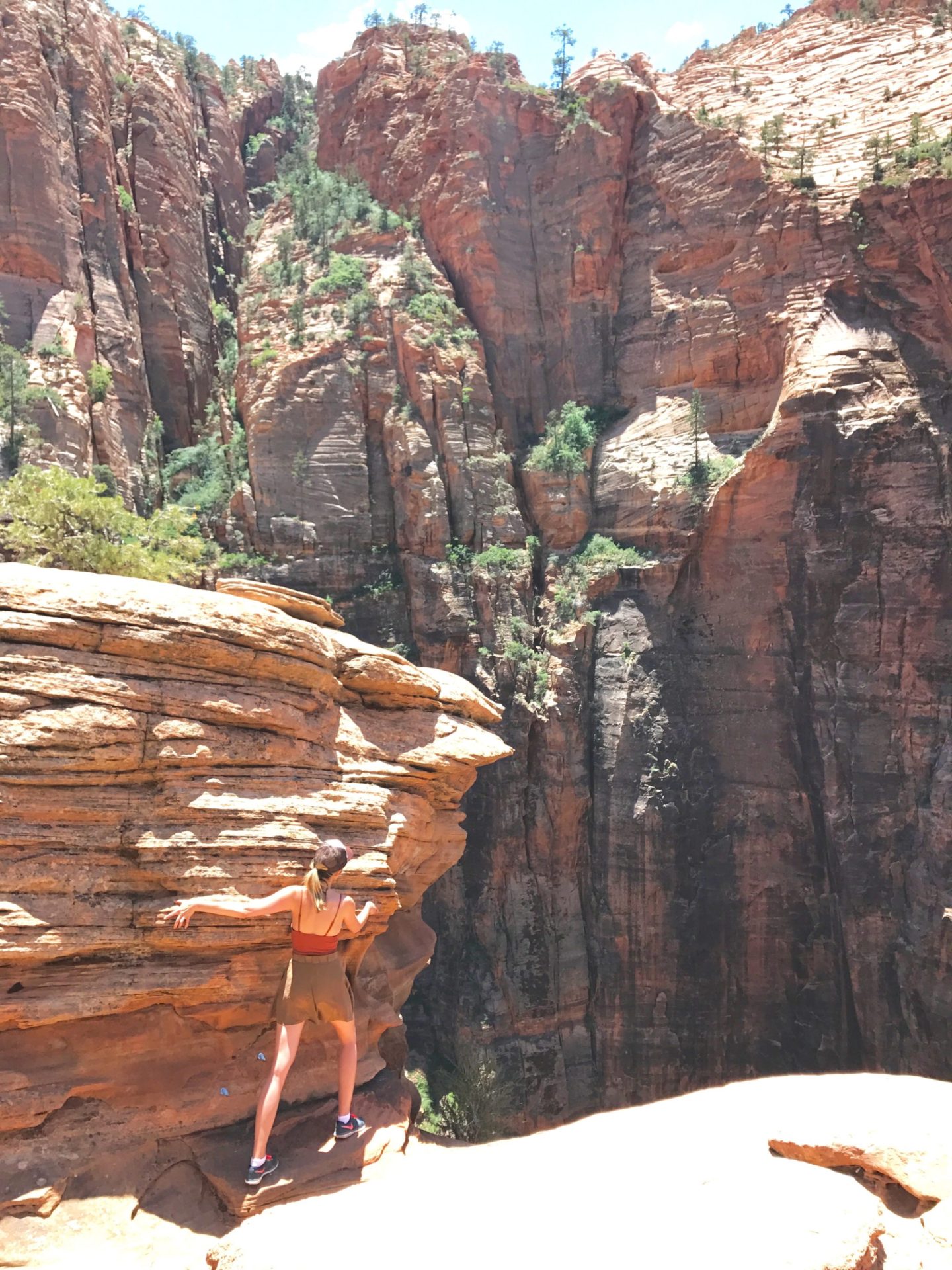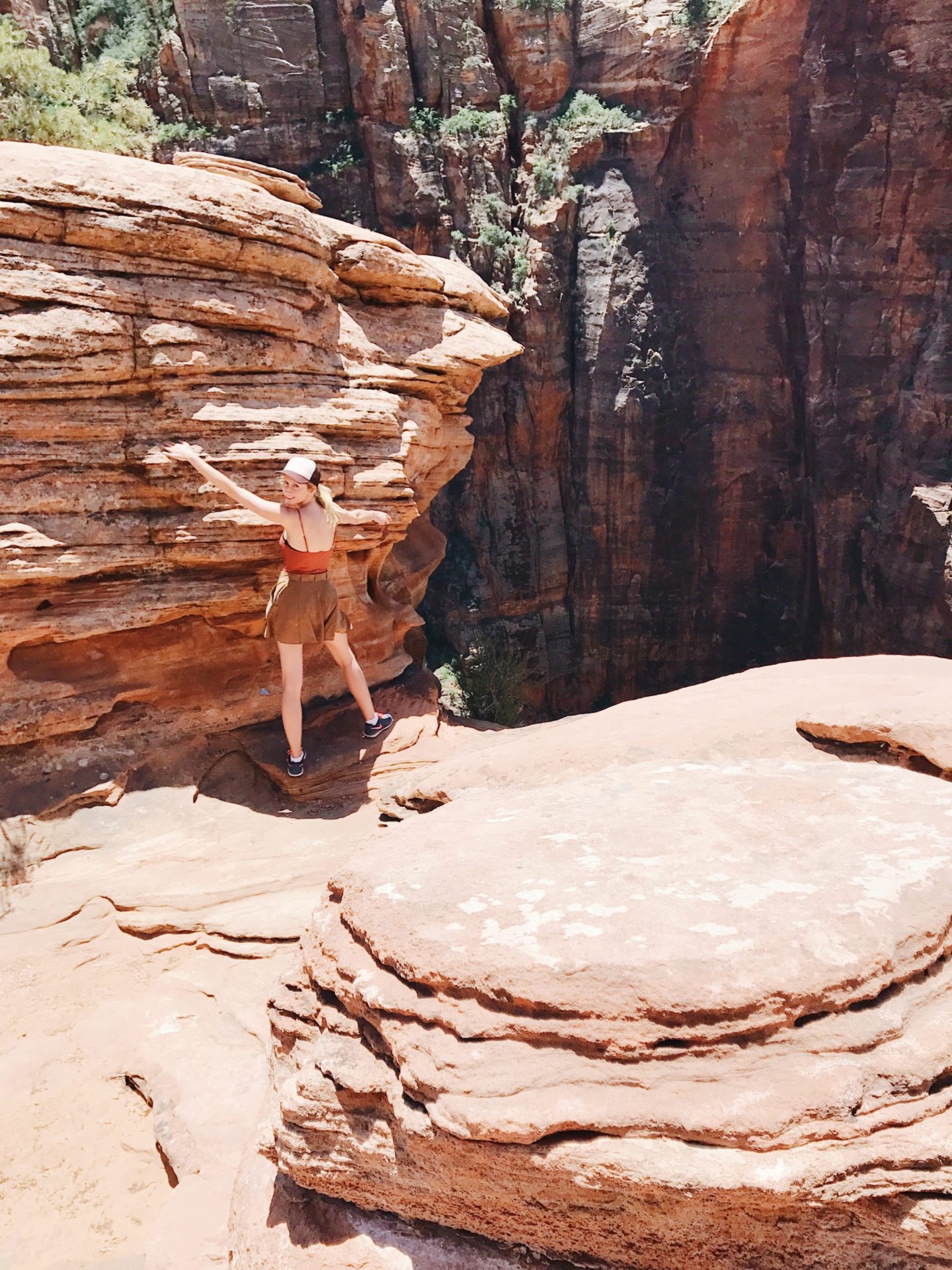 Checkerboard Mesa
Just off the road has a hike, but you can also just relax at the foot of it and enjoy the serenity as well as this unique landscape.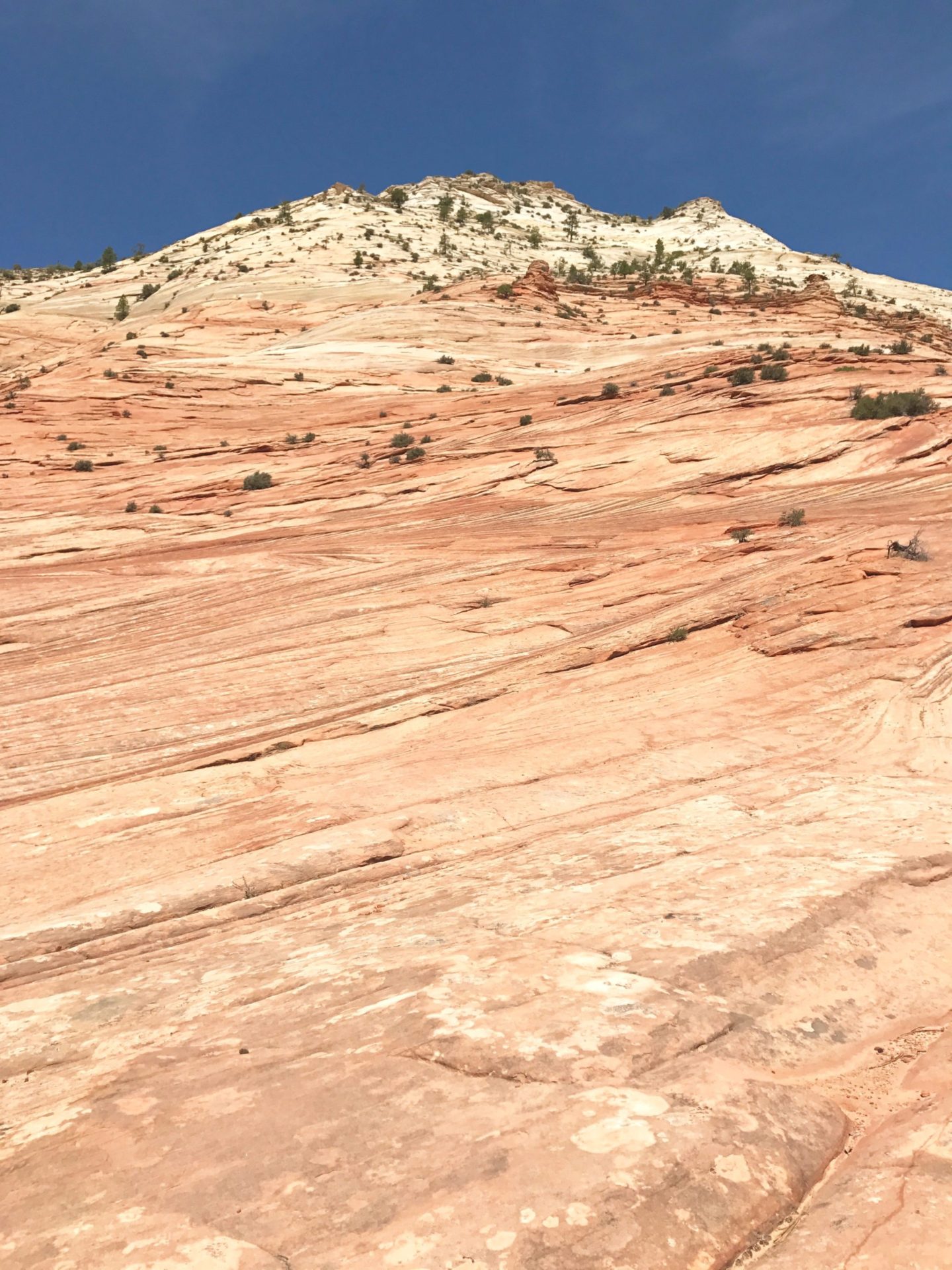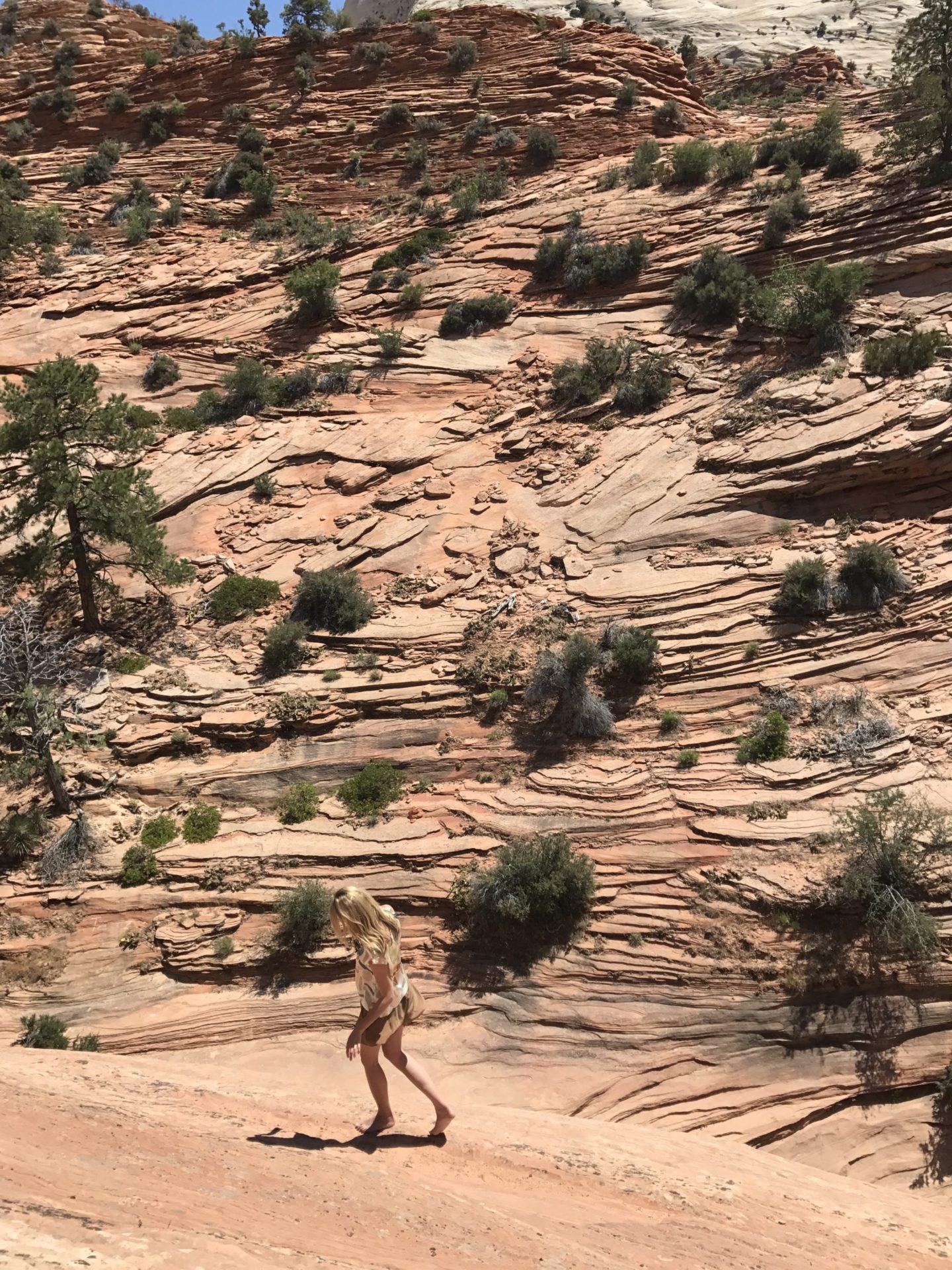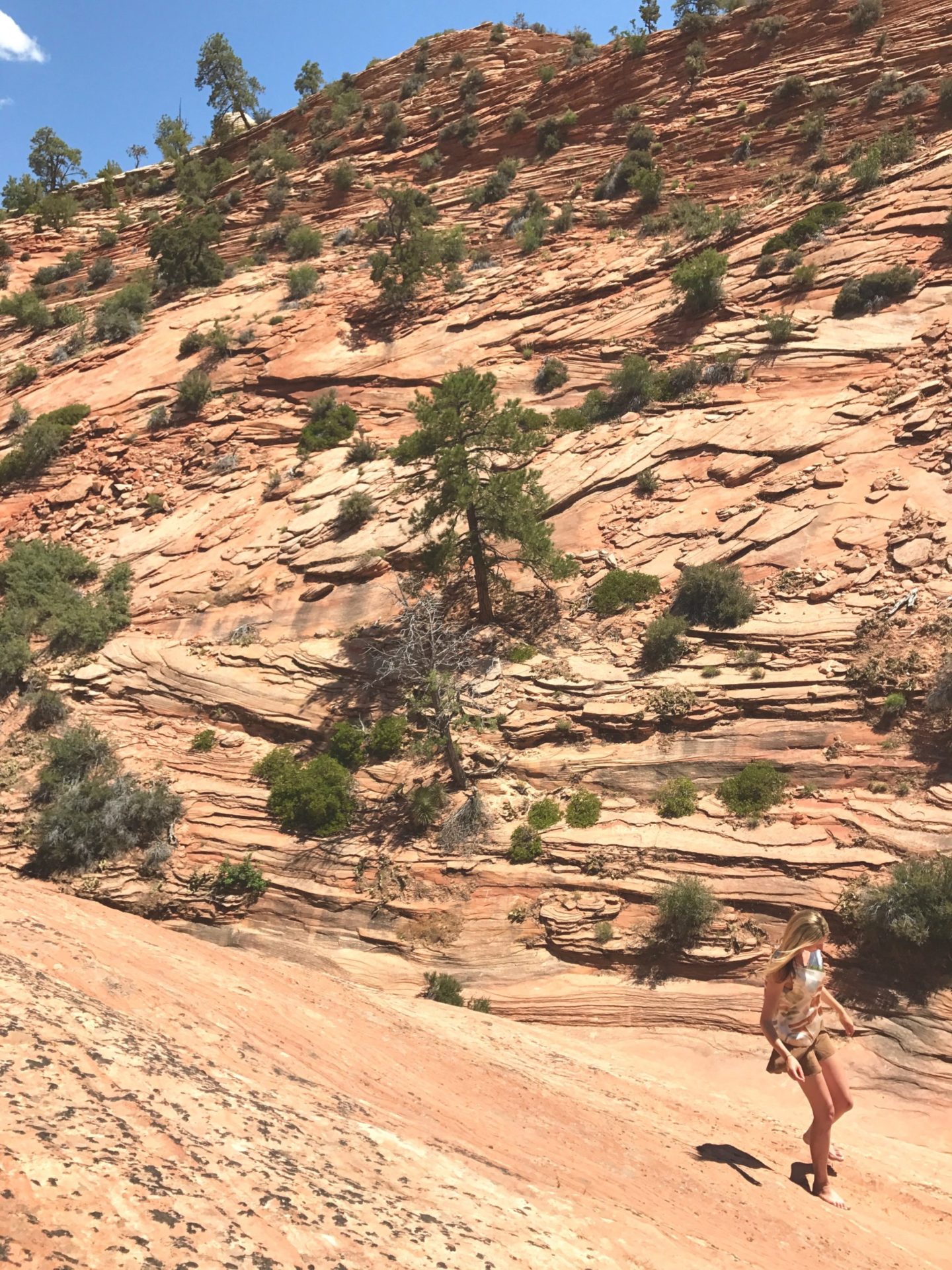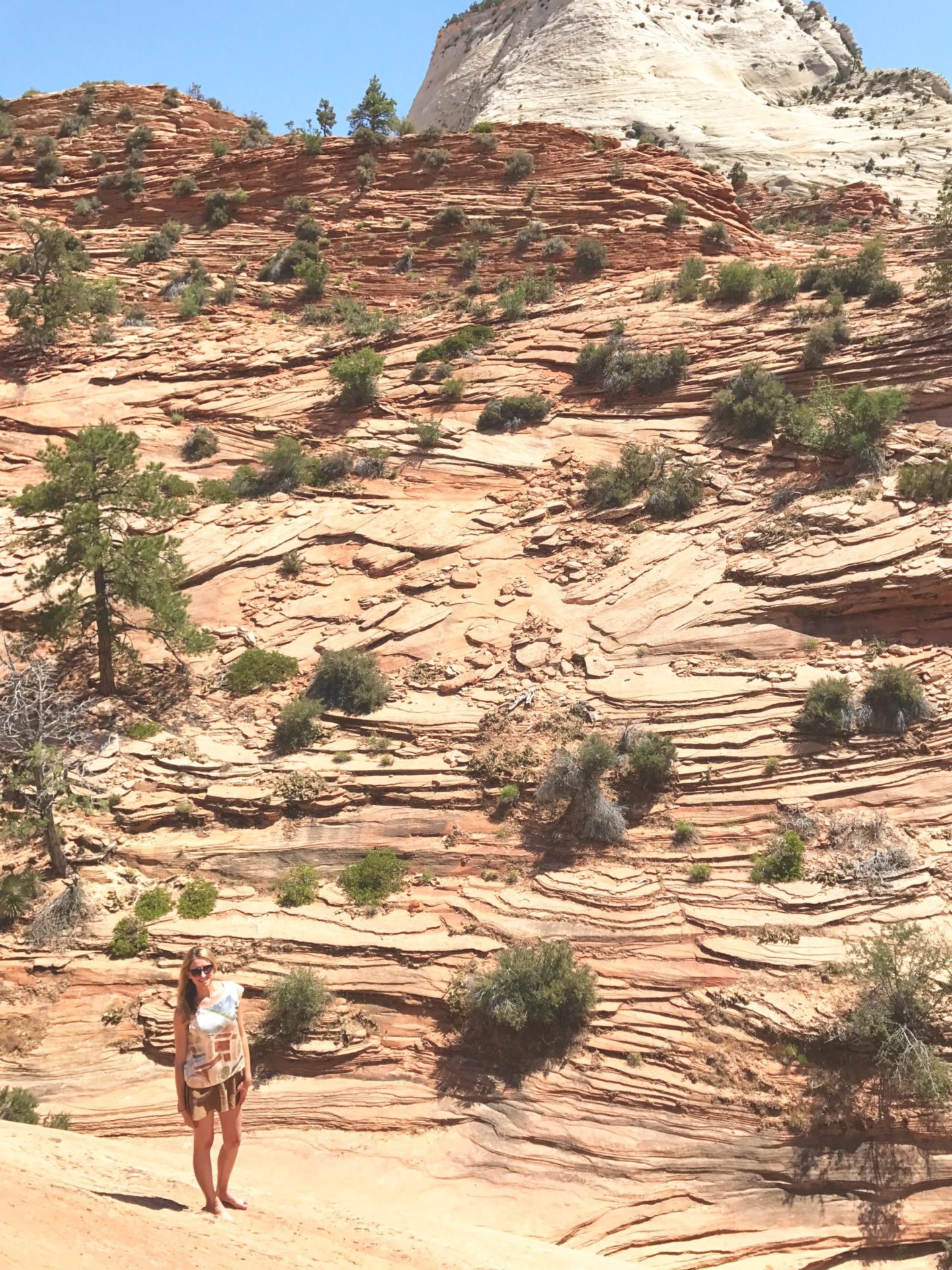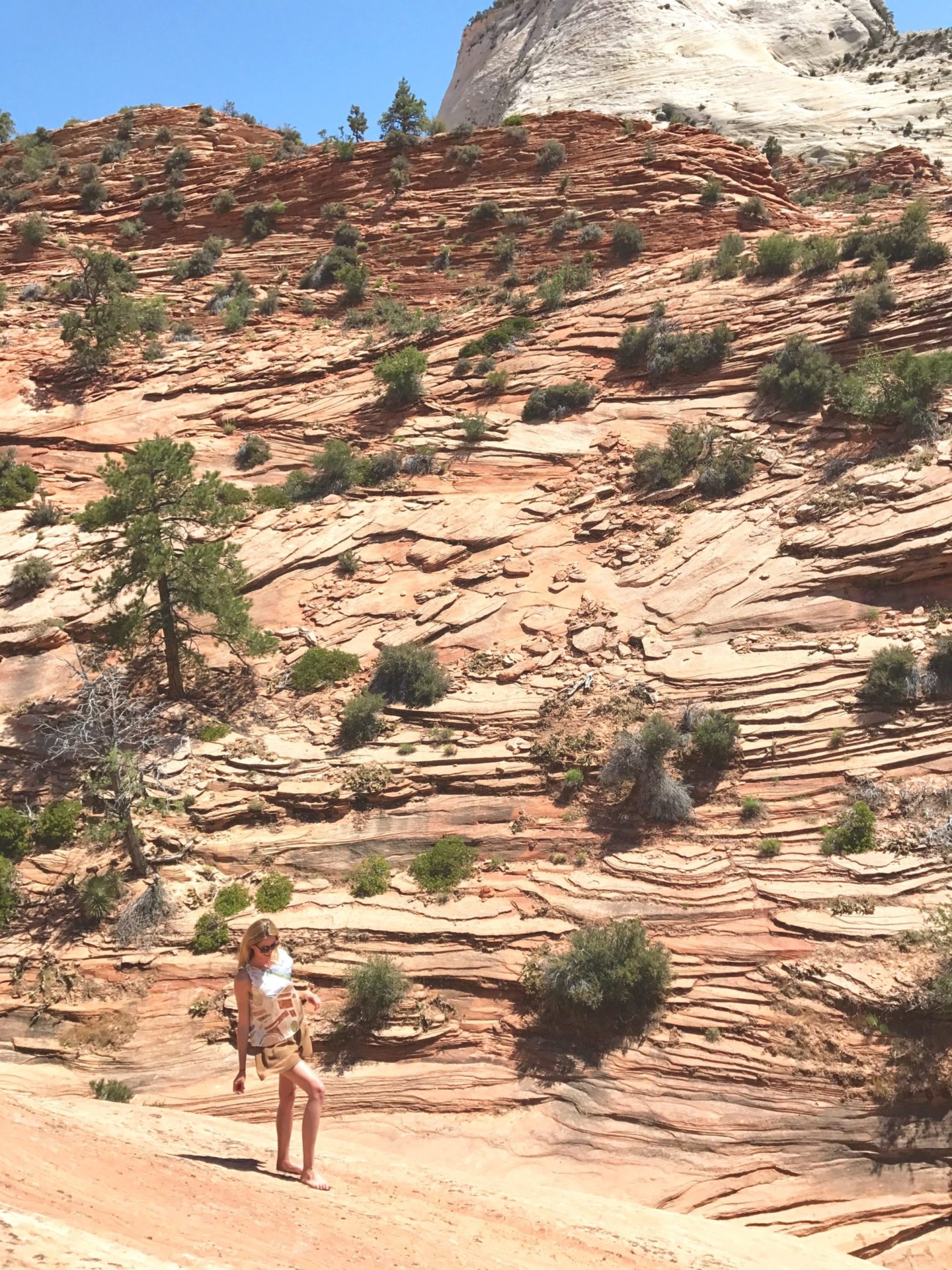 The Narrows
Narrows hike is the top hike and must be on your list of things to do at the park. It's an upstream hike through a shallow river. I hiked in regular running shoes because I was unprepared, but the park offers river shoe rentals that grip better to the riverbed, which is composed of various sized rocks. Give yourself a whole day to do this hike, but it's definitely spectacular and on of those once-in-a-lifetime, memorable trails. The further you go, the more incredible it is.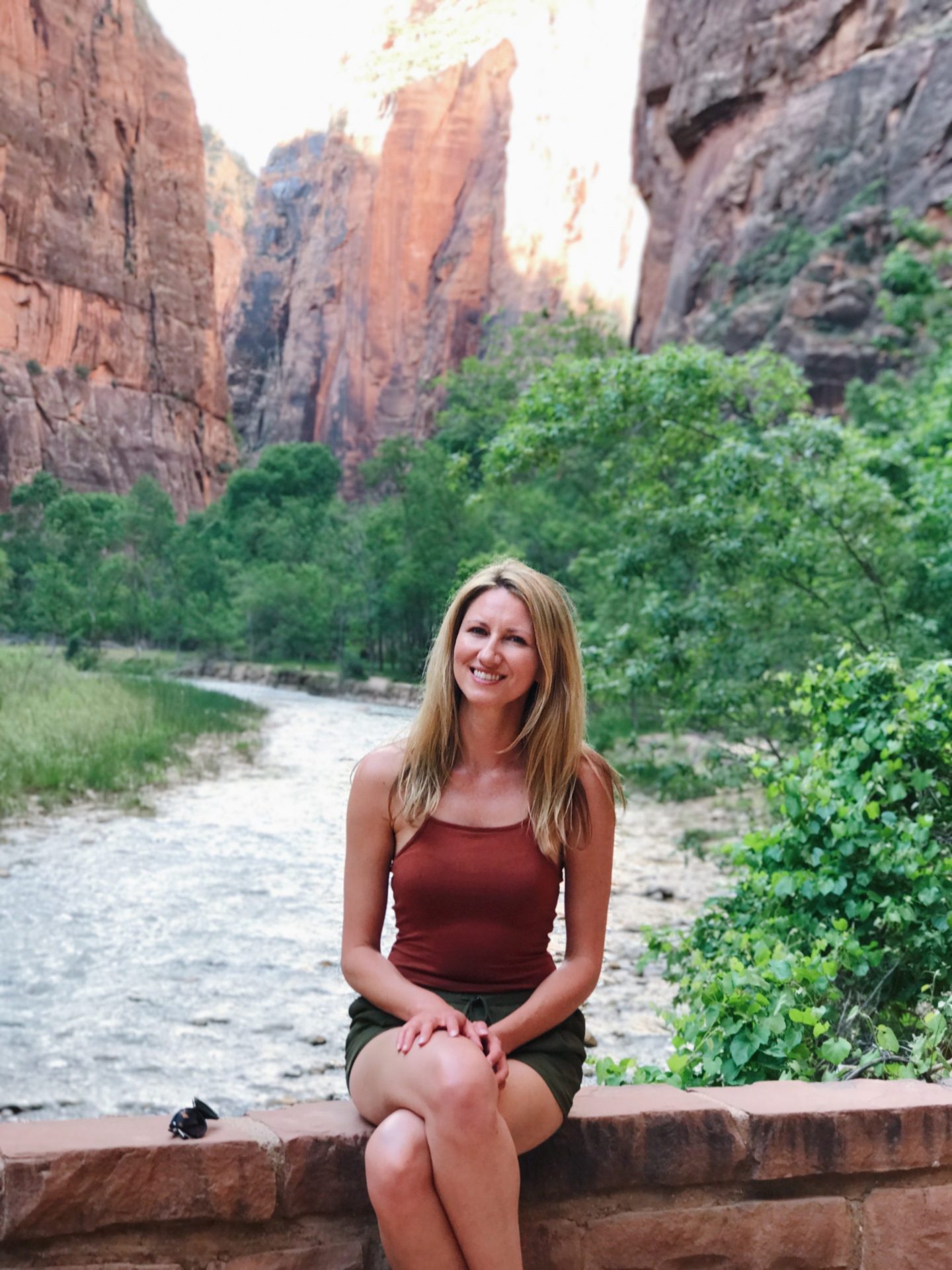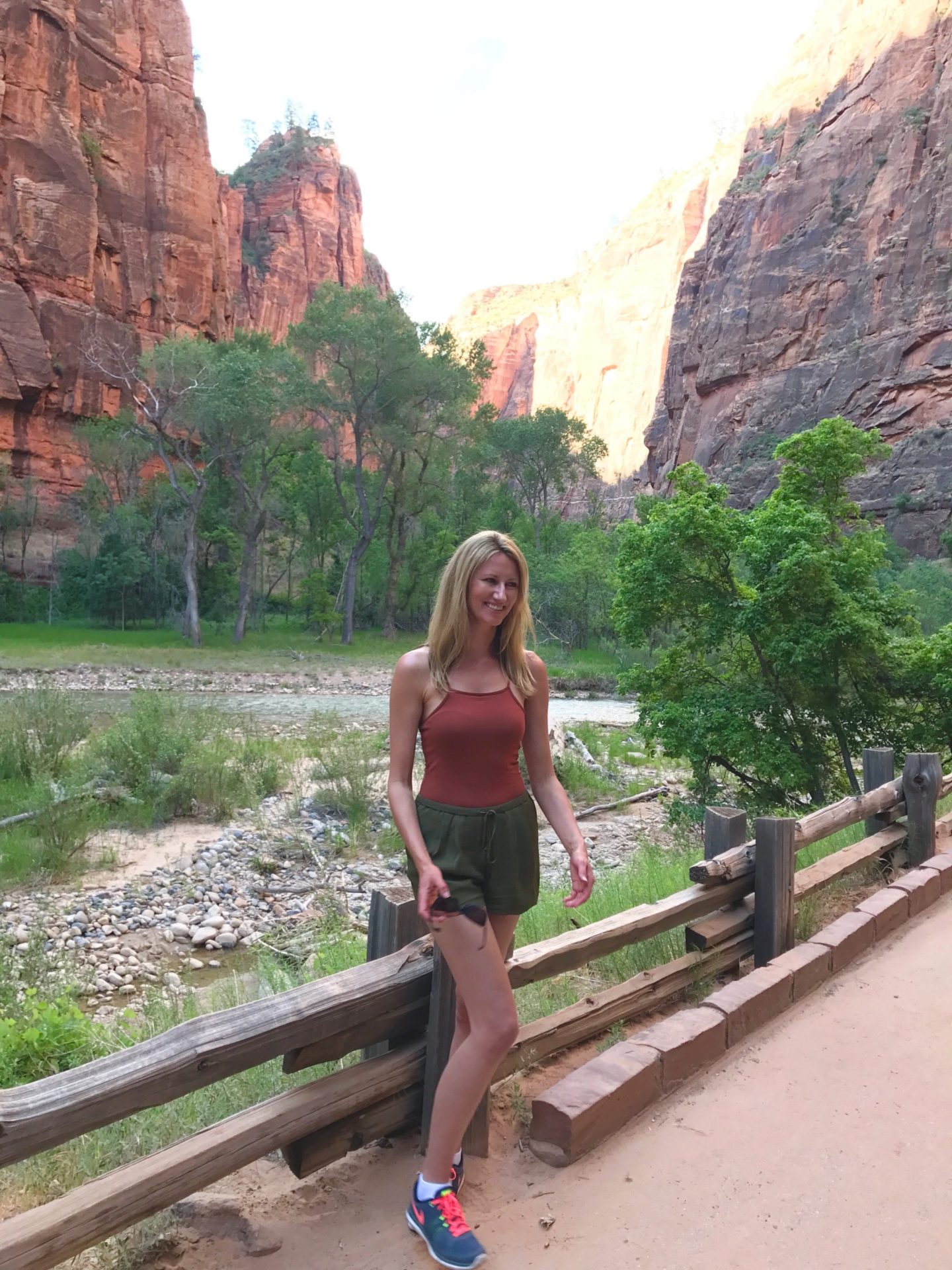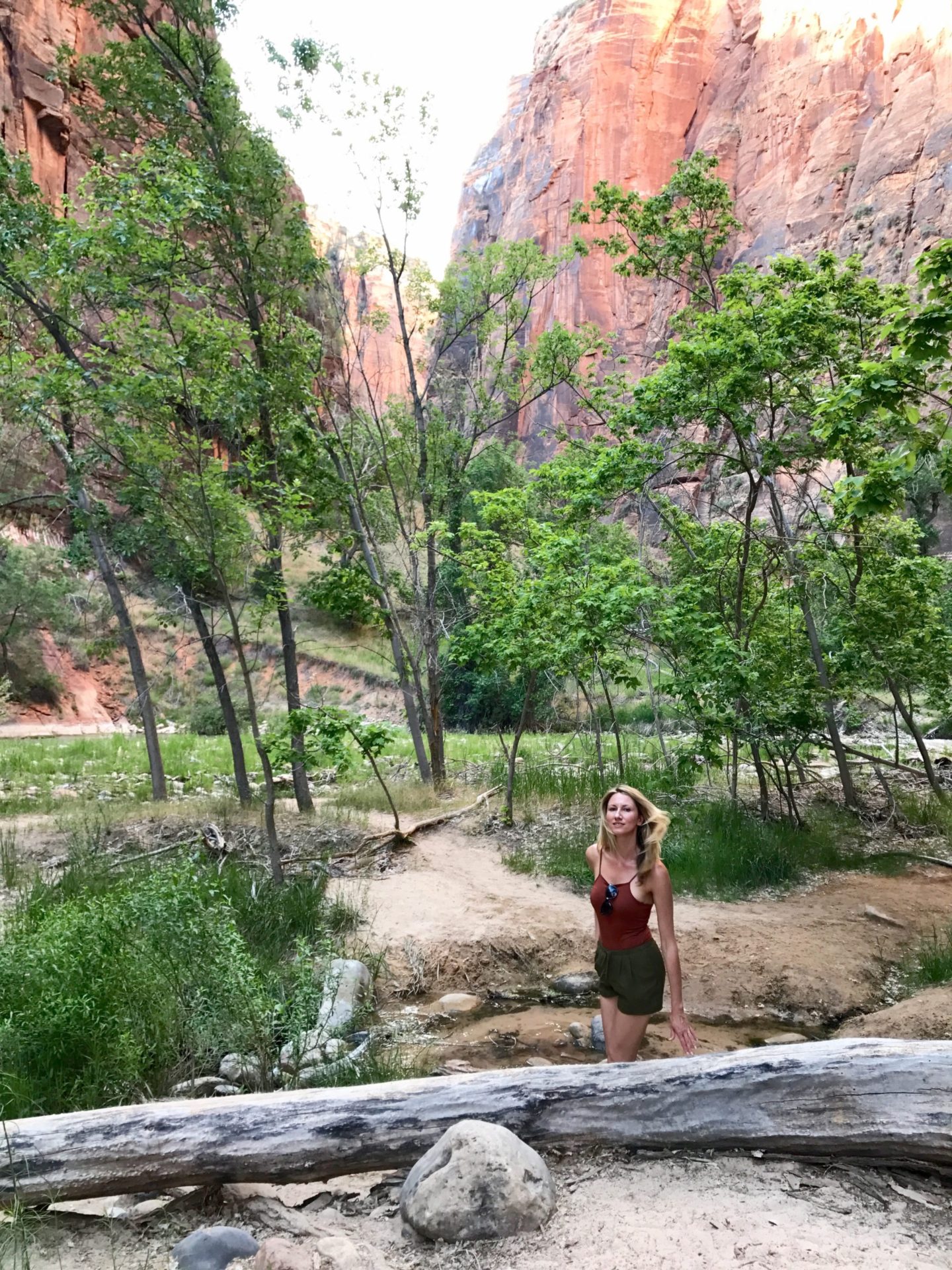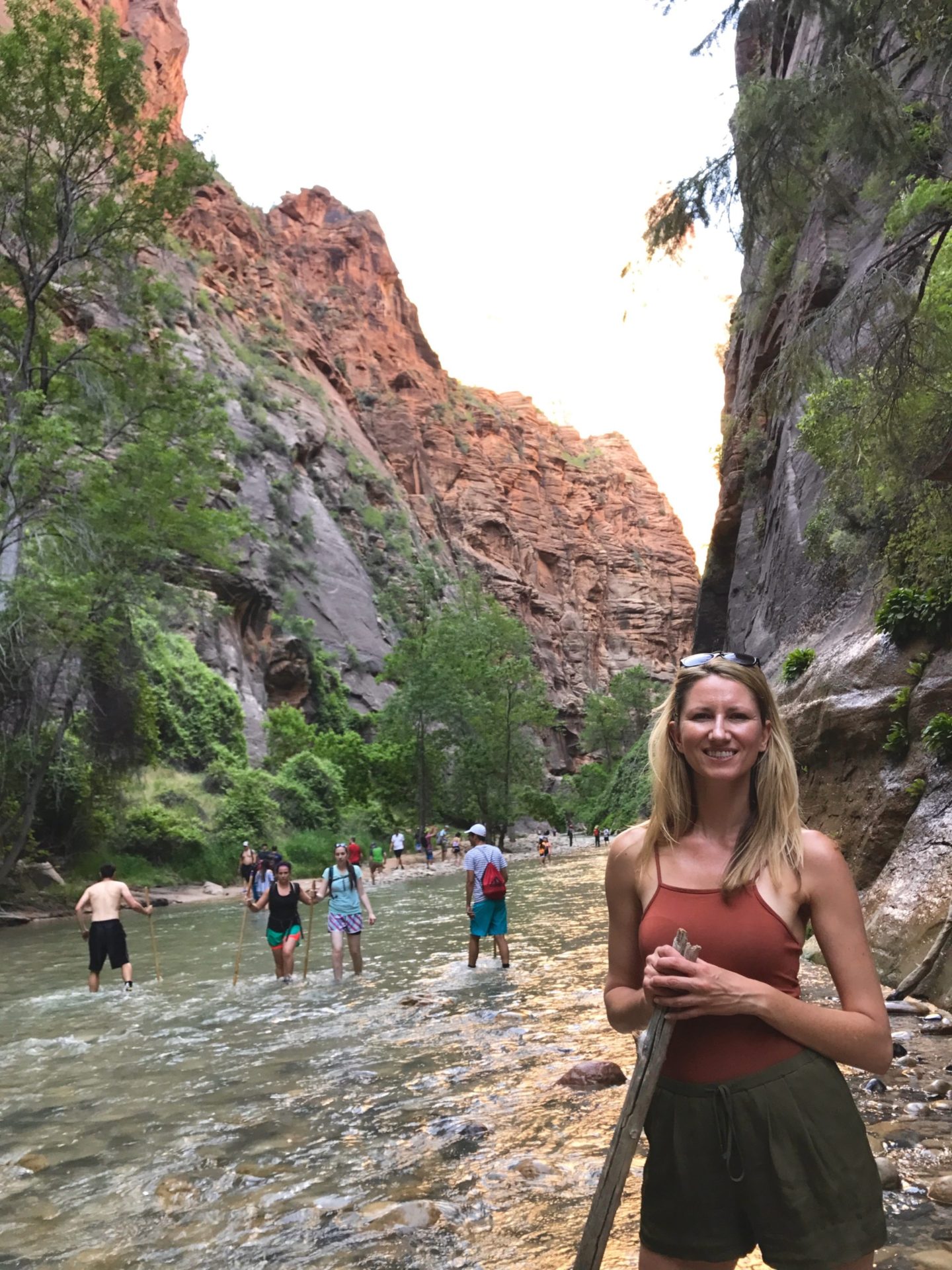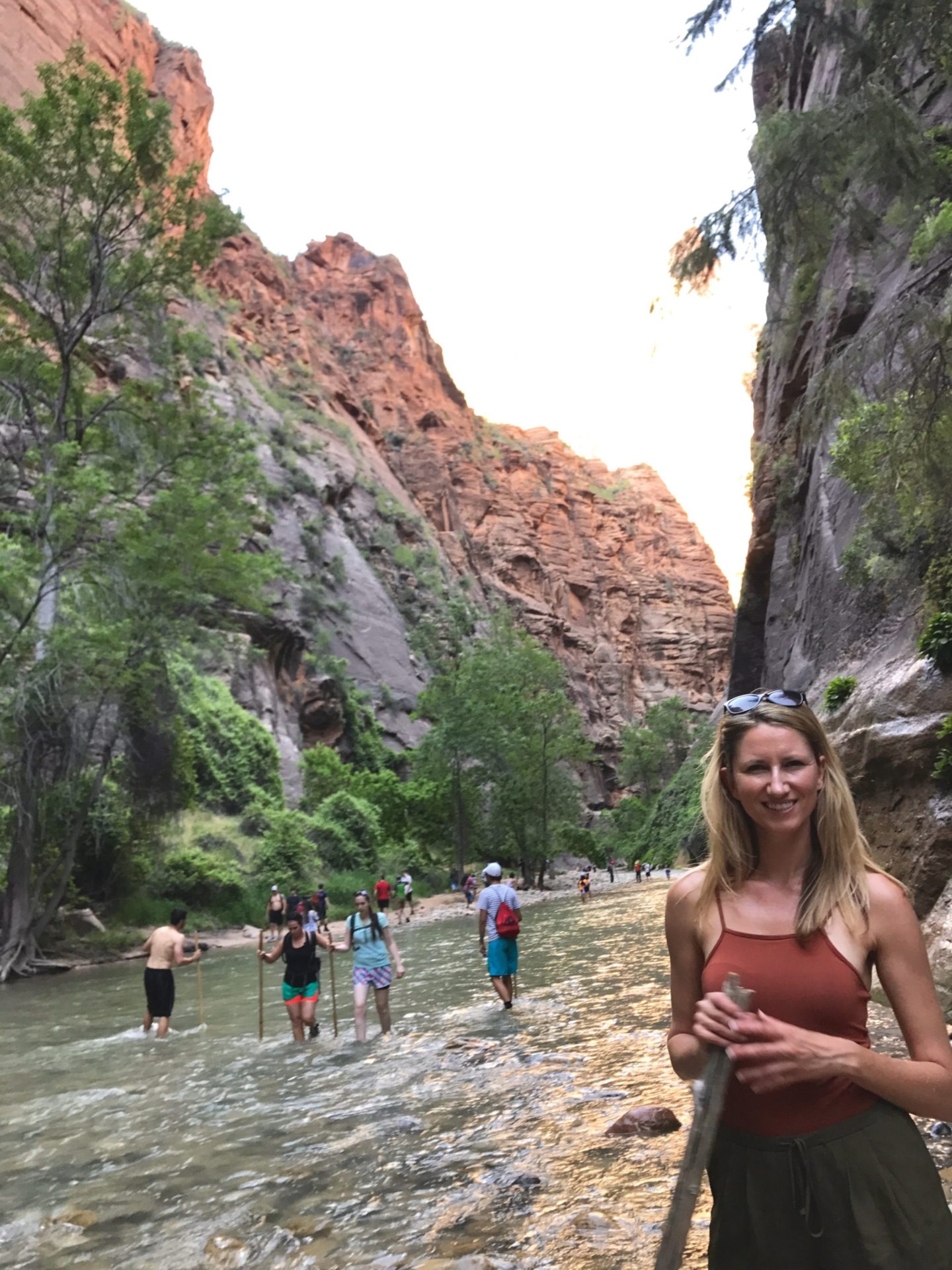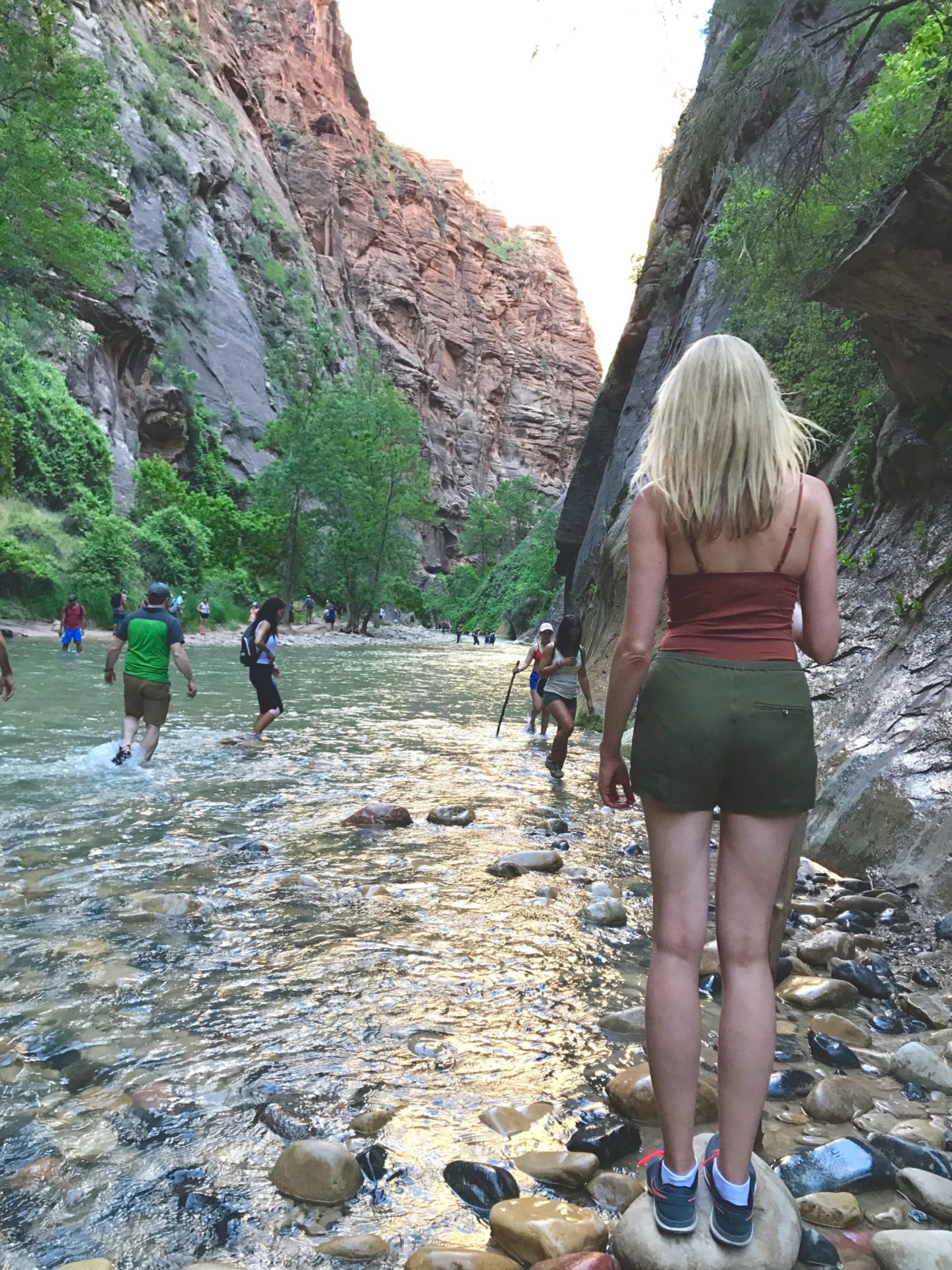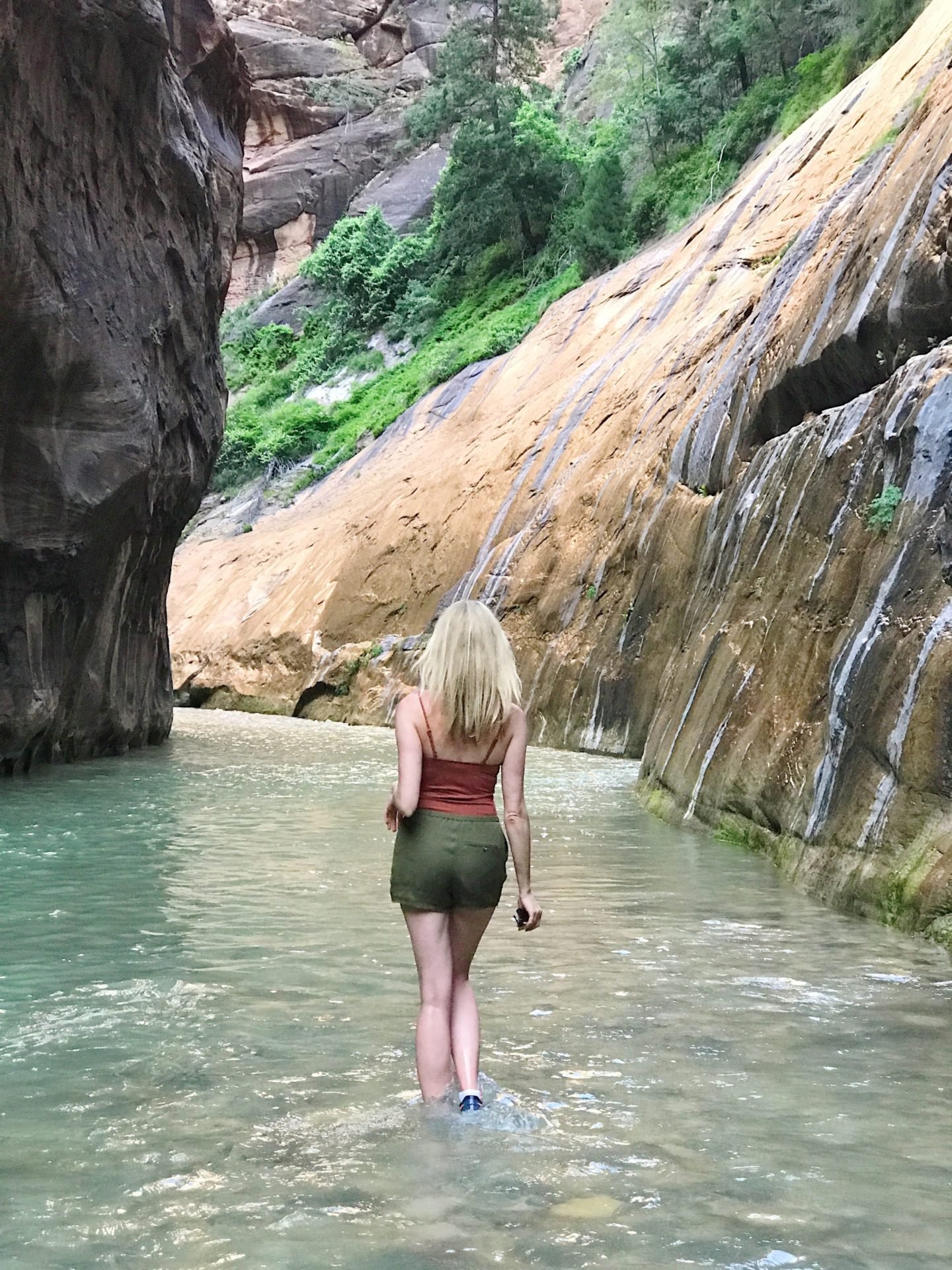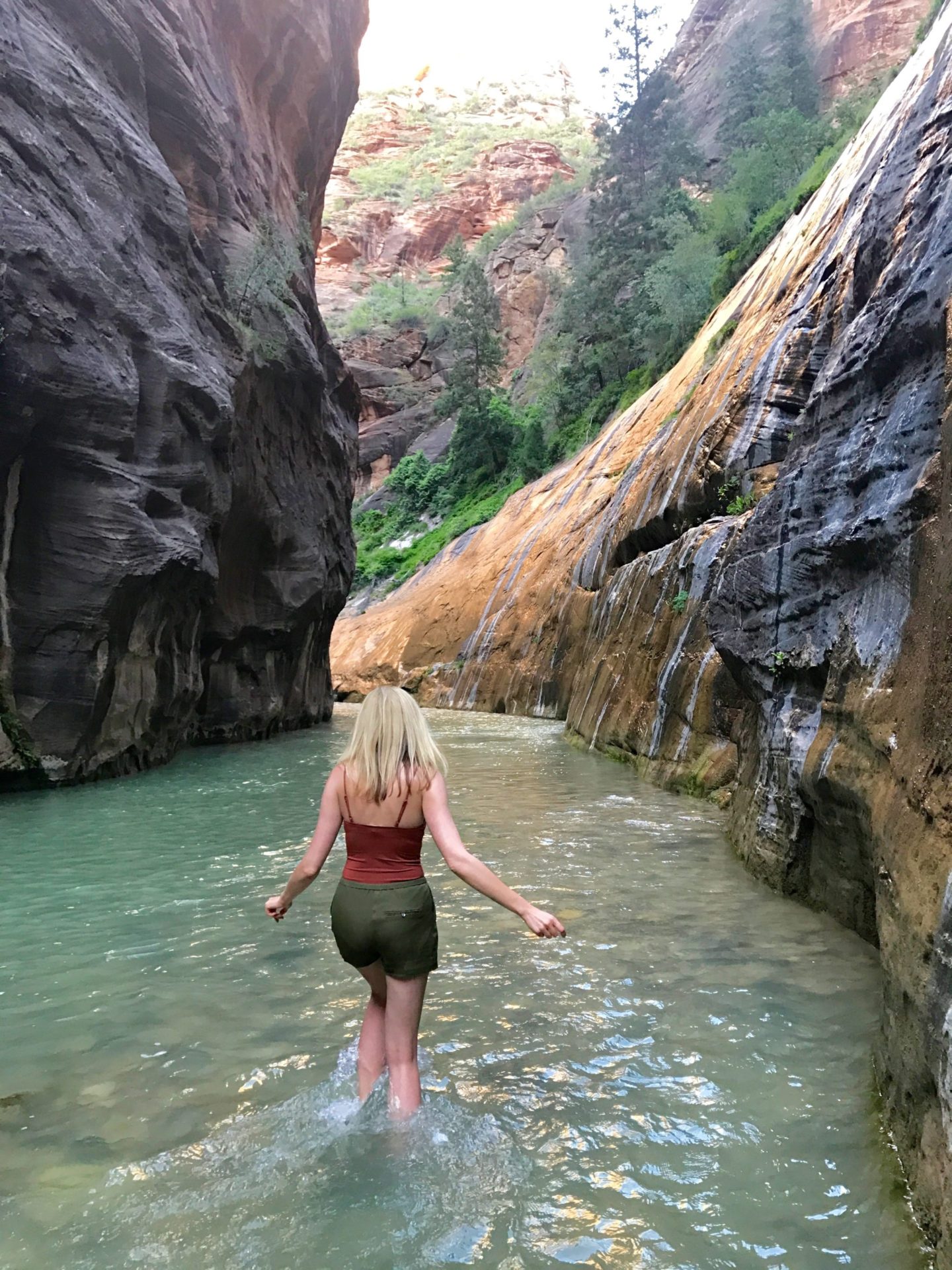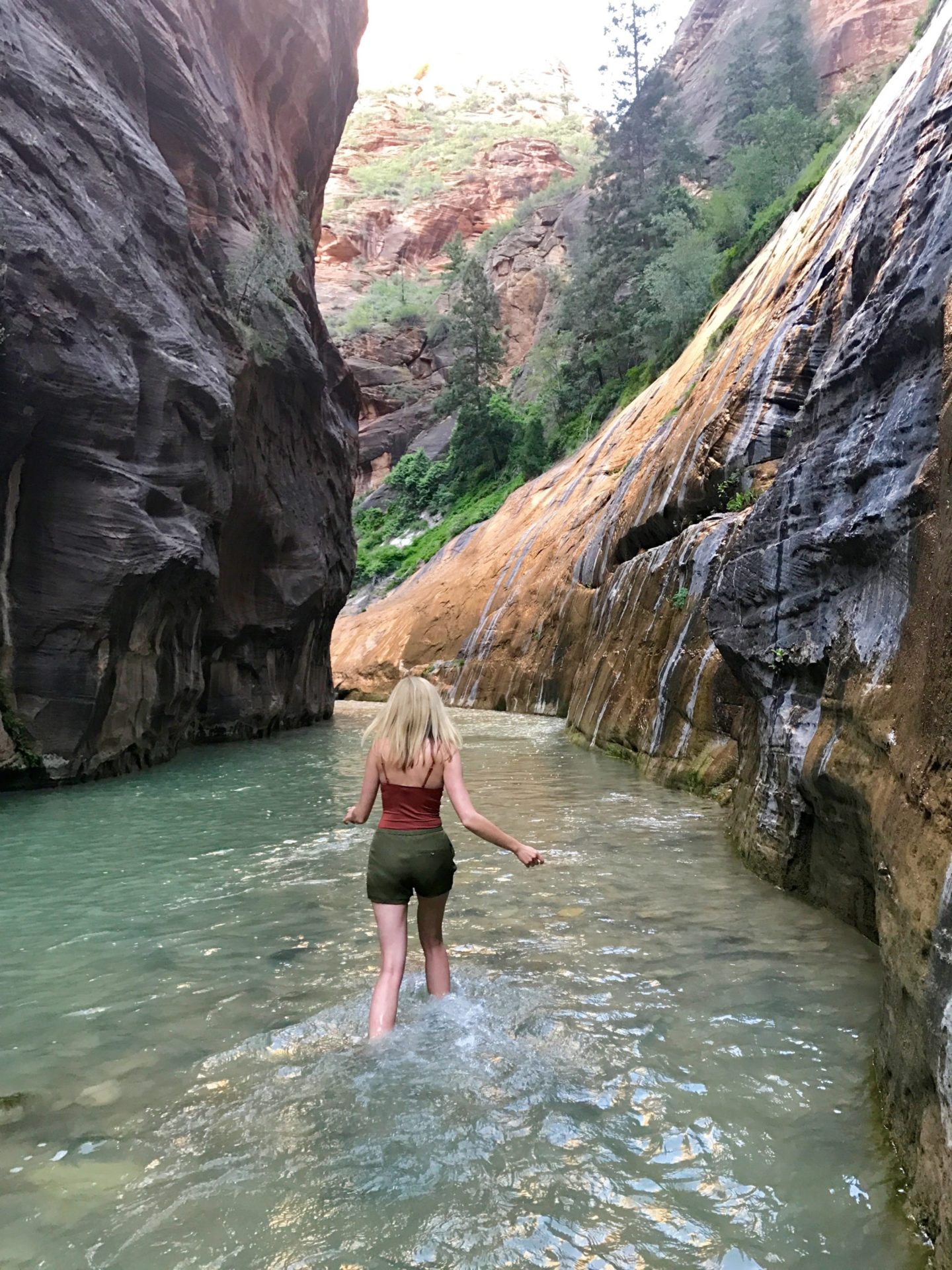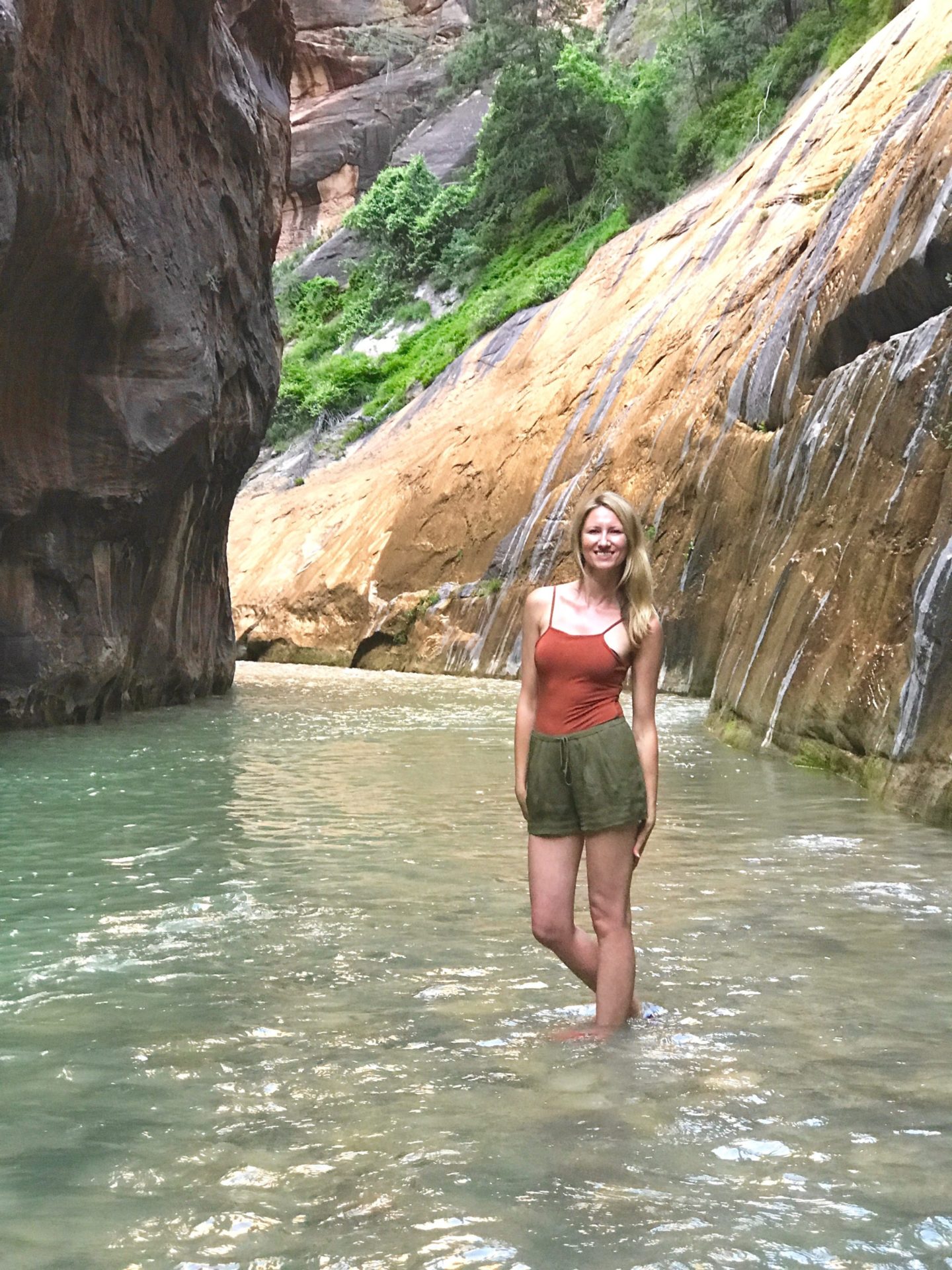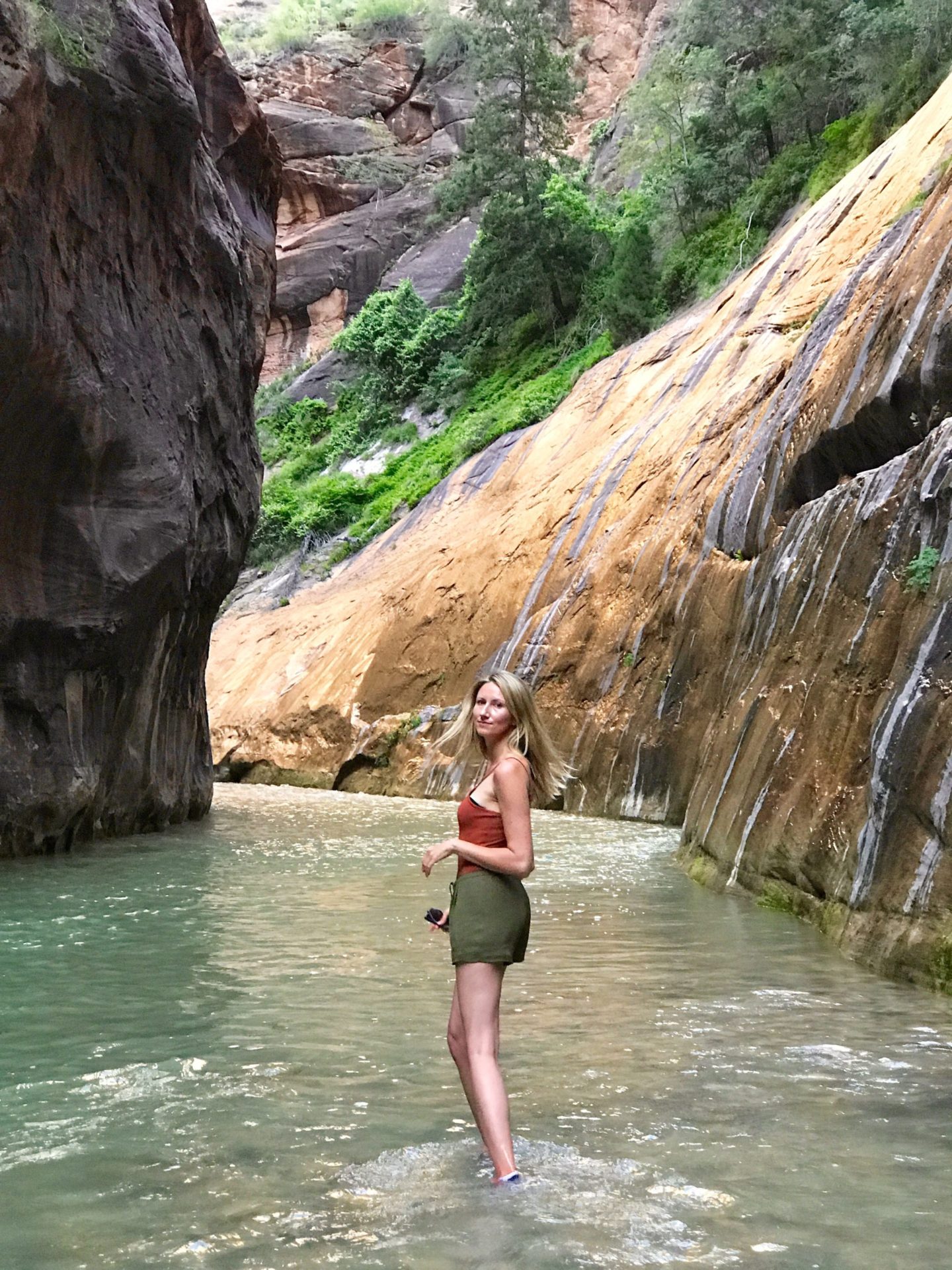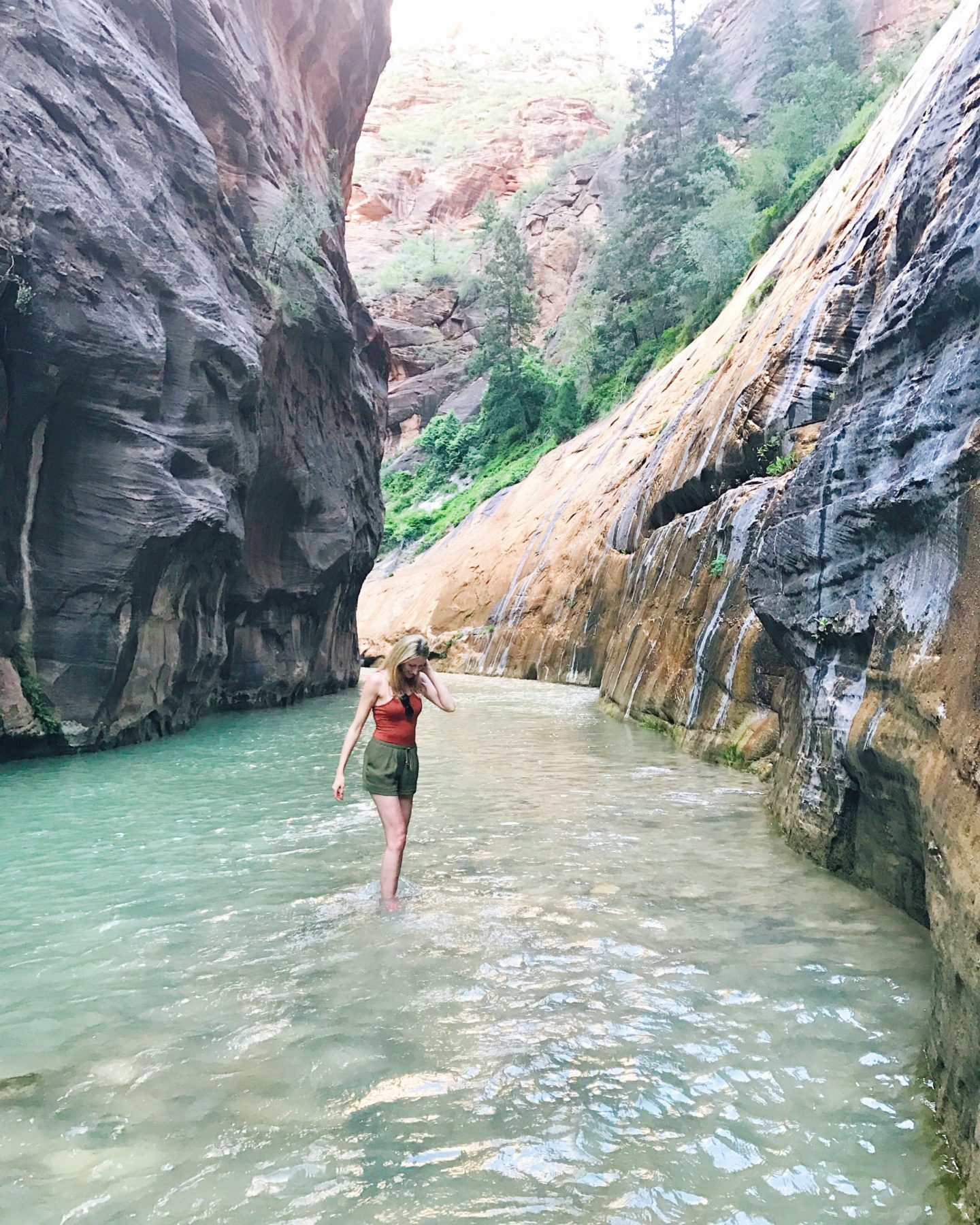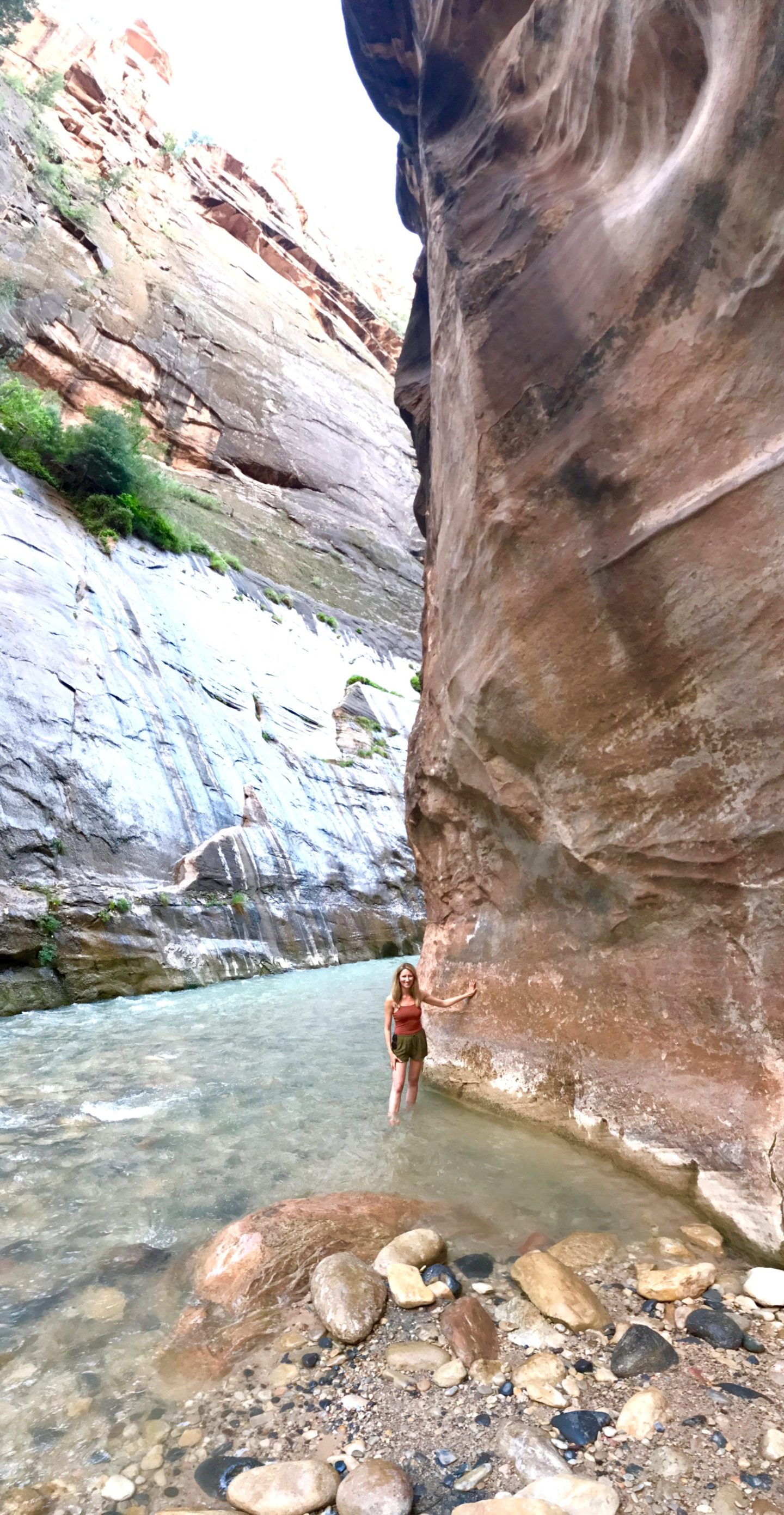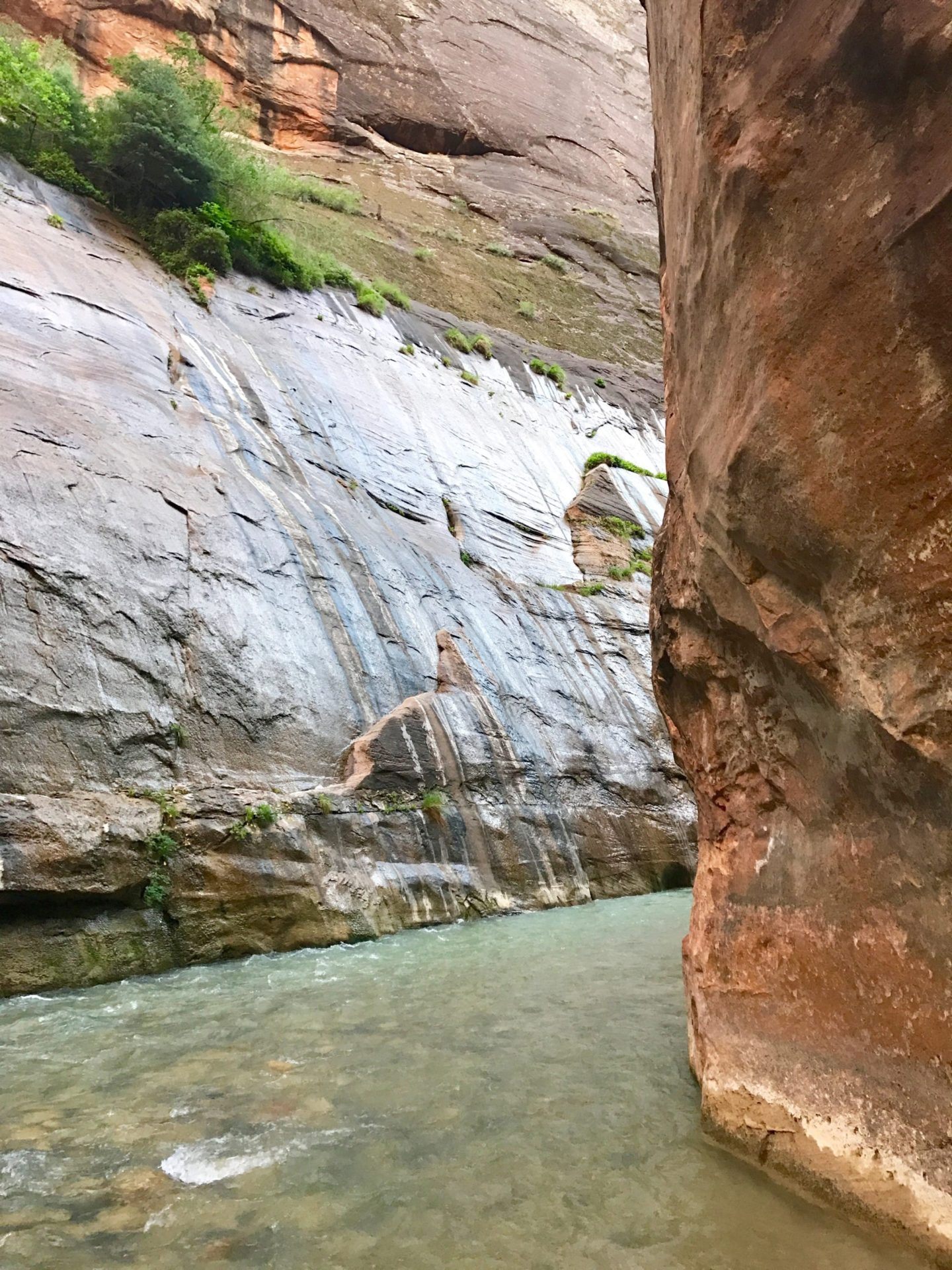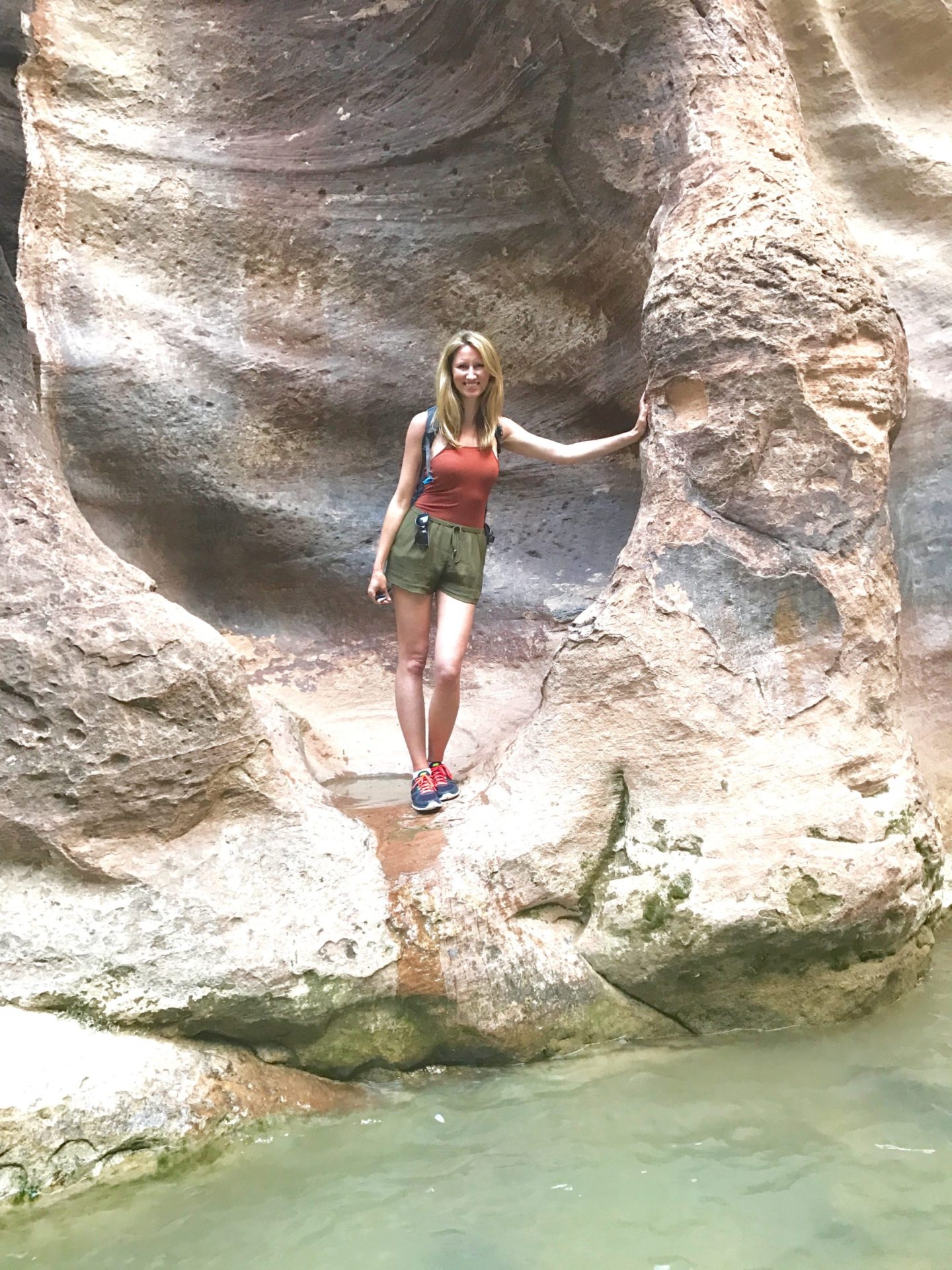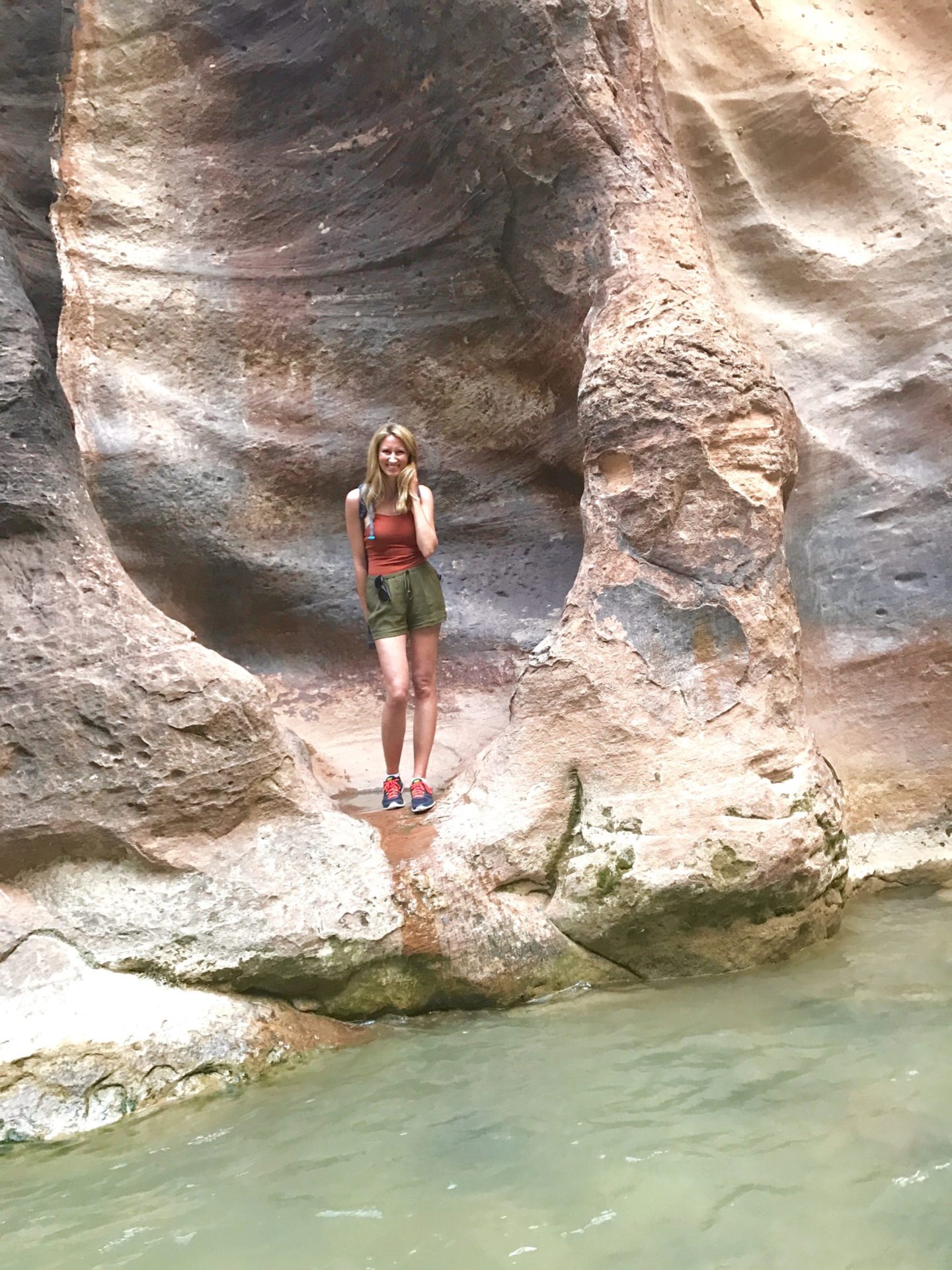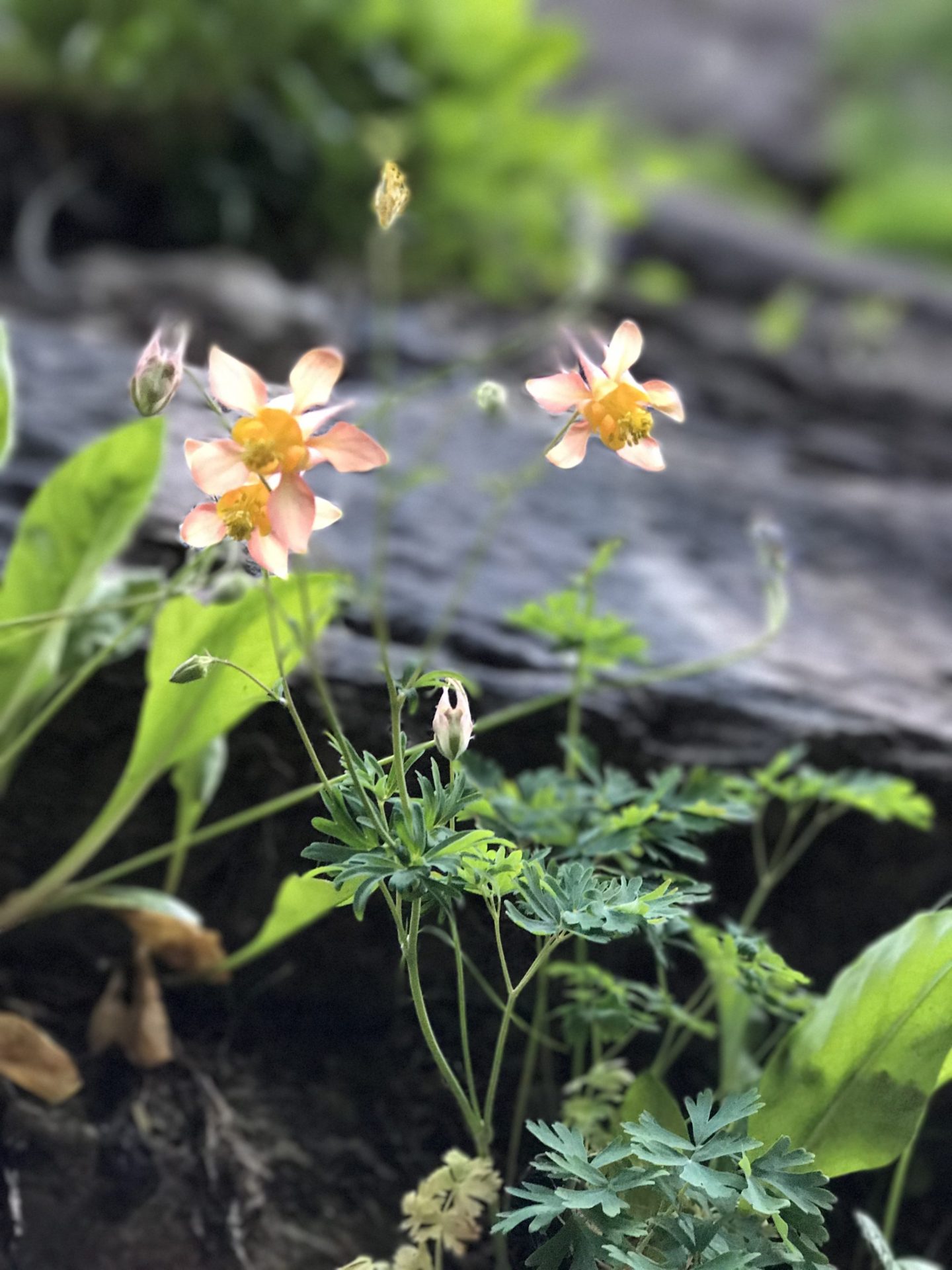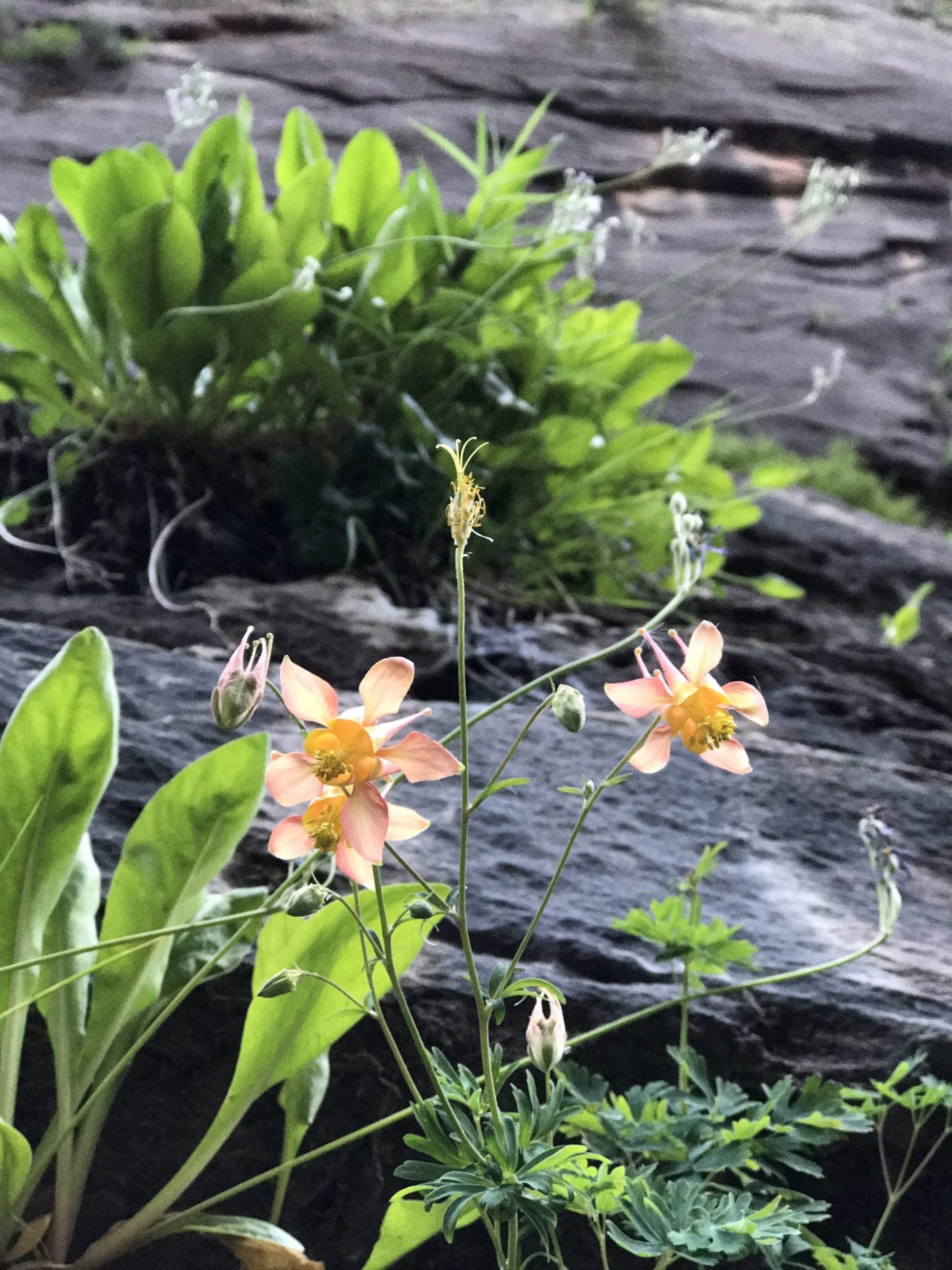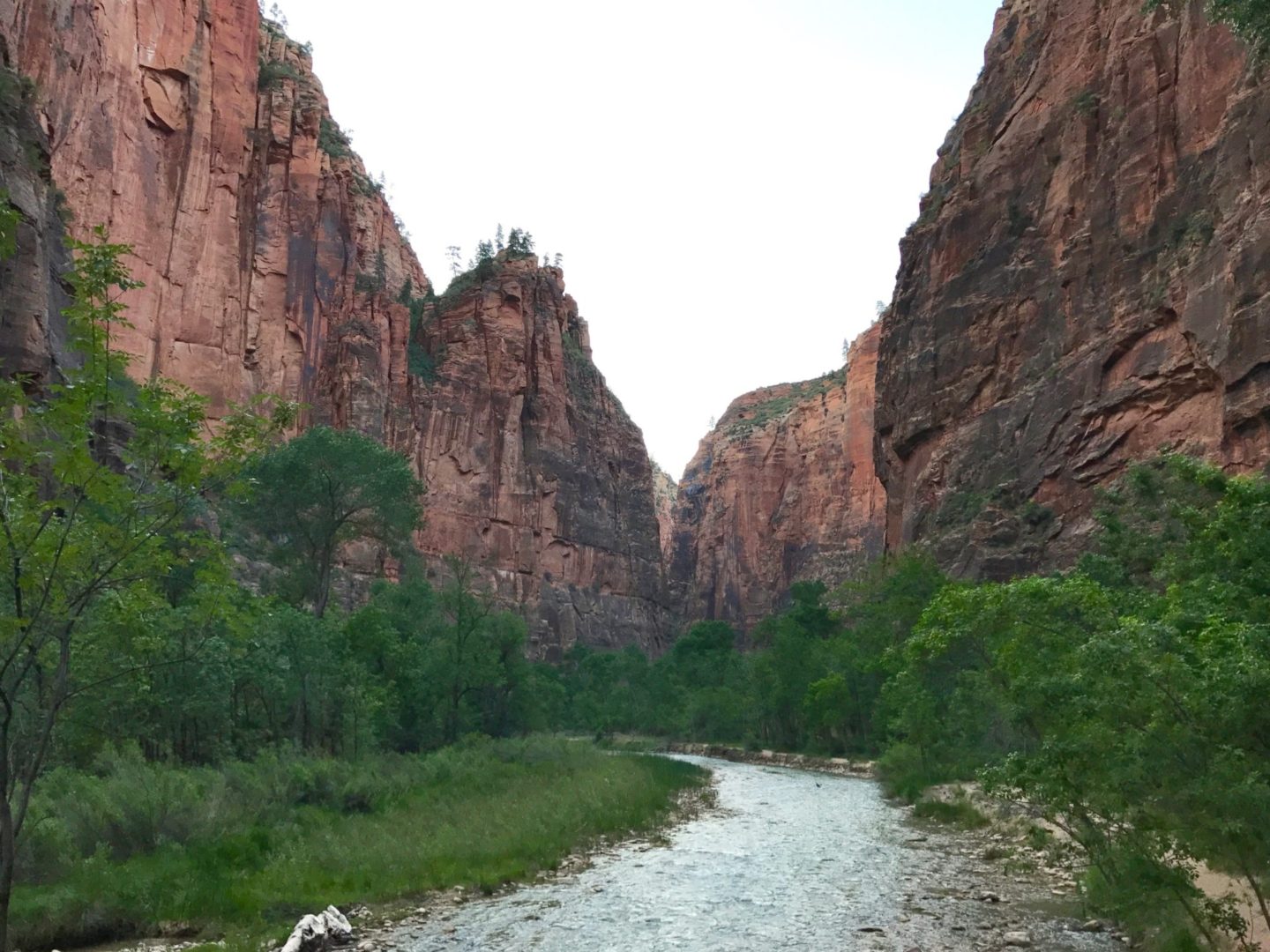 The other, shorter hikes included: Weeping Rock, Canyon Overlook and a handful of others with various level of difficulty.
After the outdoorsy adventure, it was back to resort life. The final stop on the drive was a short, two hour drive into Las Vegas. Stayed at one of my favorite hotels, Aria Resort and Spa, which I've written about here.
Two nights, was too short, but the it was back on the road for the last 4 hours, home, to rest.