Every once in a while, when I have a long flight to Europe or Australia, I also try to add a long layover in an interesting city just to break things up. It's such a treat to explore a different city on a long, transcontinental journey and my body thanks me as well.
I had a red-eye from Orange County to Newark, New Jersey two summers ago, on my way to Europe. My flight landed at 5:00 A.M. and my next flight, to Brussels, wasn't until 6:00 P.M.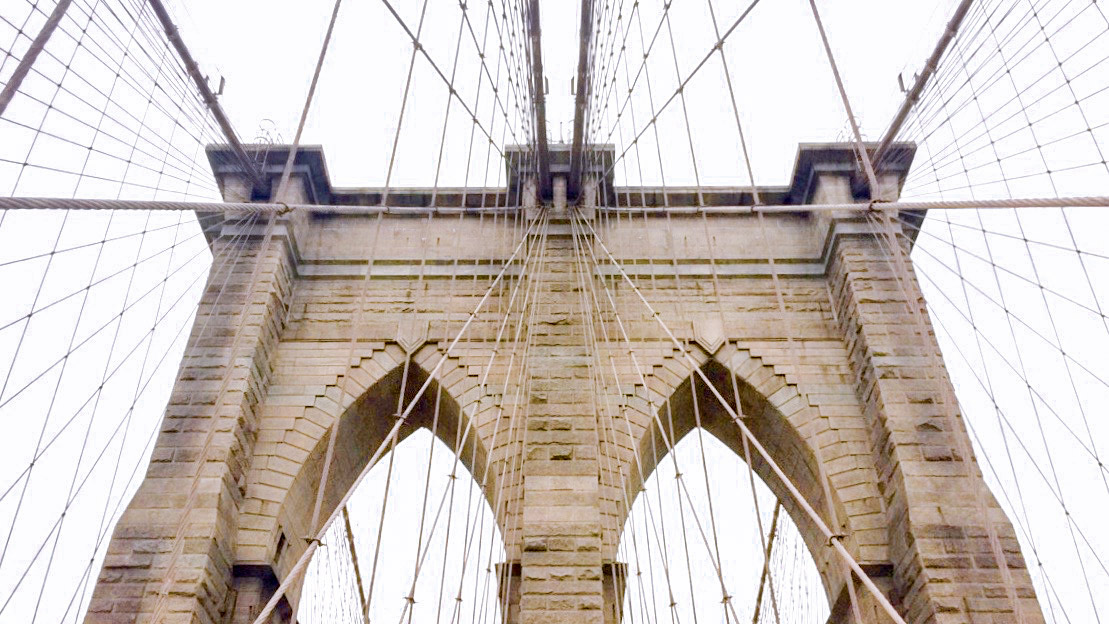 5:00PM
I took the opportunity to hop on a train from Newark Liberty International Airport to Manhattan and spend several hours revisiting old favorites and grabbing some bagels and pizza.
The train ride from the airport is quick and easy. Purchase a two-way ticket to Penn Station New York. It's about a 40 minute ride. For more visit EWR's info here
Make sure you have comfy sneakers for NYC because you'll be walking heaps. My large suitcase was checked all the way through to my final destination, however I also brought a small carryon packed with personal essentials for the day: a camera, an extra battery pack/charger and clothes to change into, were just a few items to make the journey more pleasurable.
Store your carryon at a short term luggage storage place like Short Term Stow. It was close to Penn Station NY and the Garment District, so I could quickly grab it on the way back to the airport via Penn Station NY again. It's the only way to do 8-10 hours of pure running around without having more than purse or backpack.
6:00AM
First things first! Before I even stored my luggage, I stopped for one of the best bagels in the Big Apple. It's a no frills kinda place, but has great reviews and it did not disappoint this early in the morning.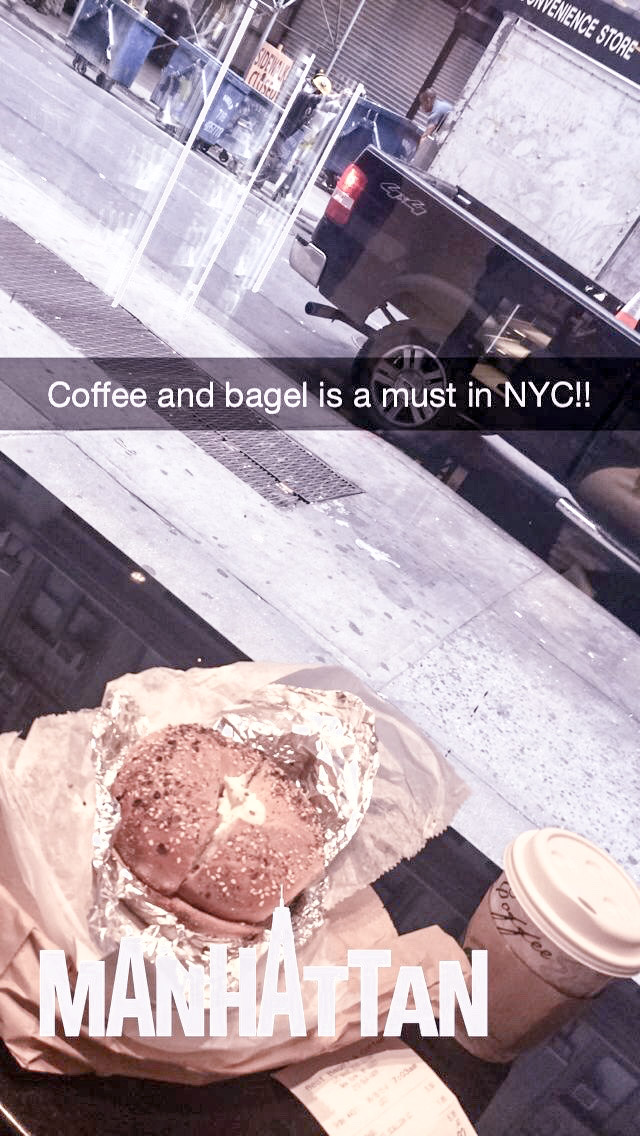 8:00AM
After I quickly dropped off my bag, I made my way over to Times Square. This was 15 minute walk from Short Term Stow via theatre row, as I like to call it. I even managed to catch a bit of Good Morning America, which was a first for me.


9:00AM
After Times Square, I made it over to Mandarin Oriental. It's located right on the corner of Columbus Circle overlooking Central Park. I hopped on the subway to 59th and Columbus in order to save some time. Download your own Subway Map.
I think this is a great way to spend a bit of your morning catching up on emails and sipping a coffee/tea while enjoying relaxing park views.
Mandarin Oriental View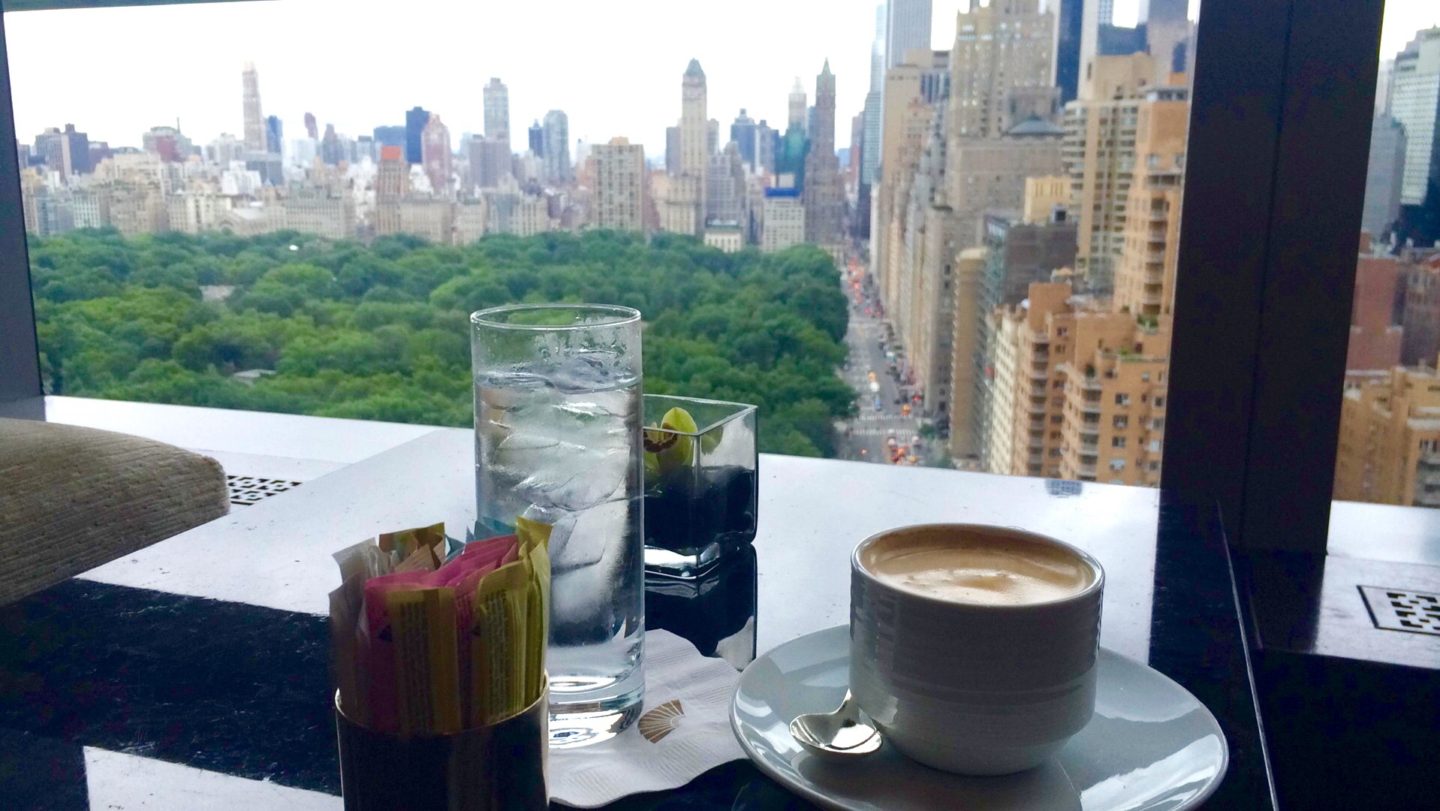 After these views, I changed, because it was starting to get hot and muggy outside, and took the train down to DUMBO (Down Under the Manhattan Brooklyn Overpass), on the Brooklyn side.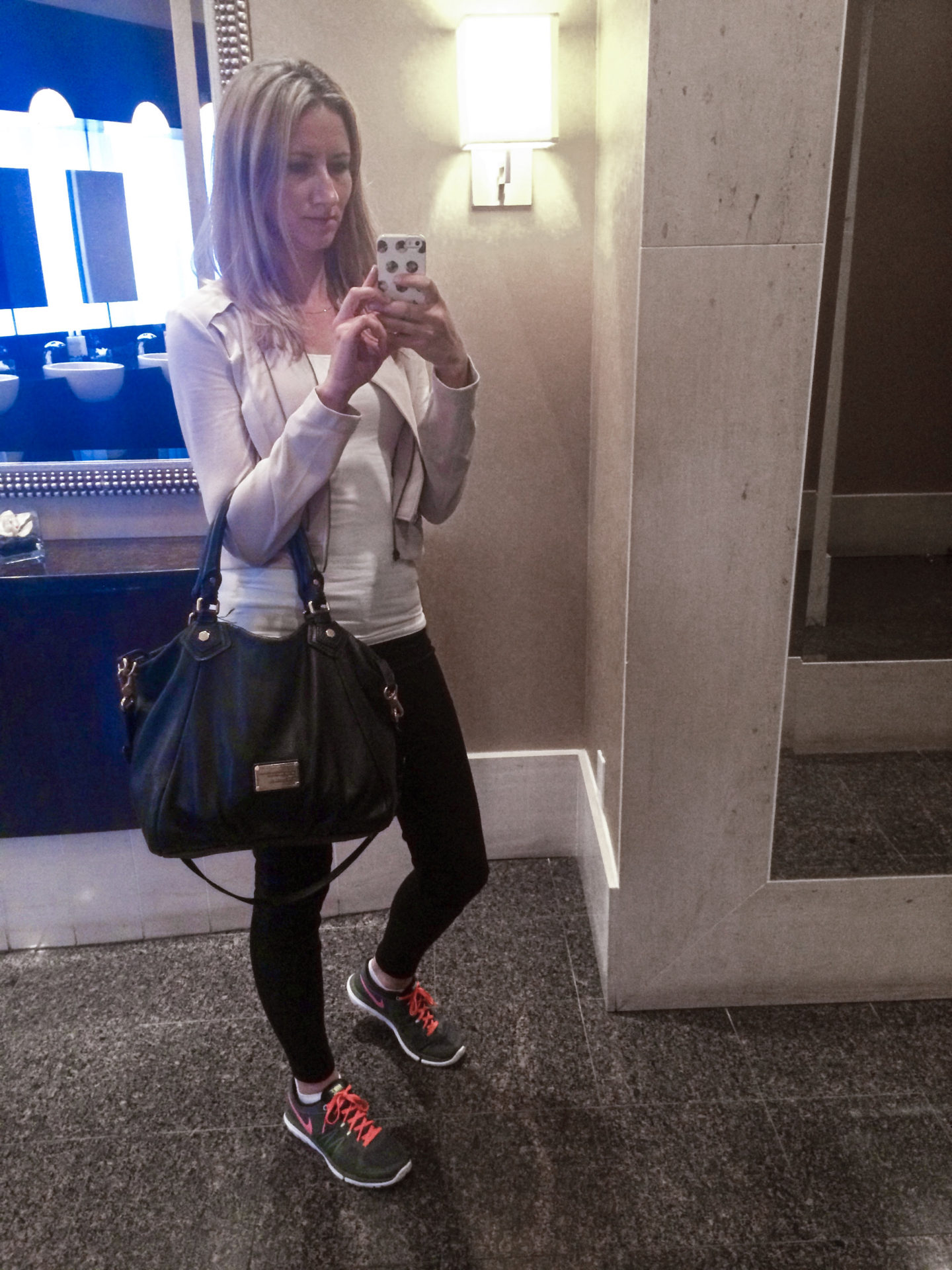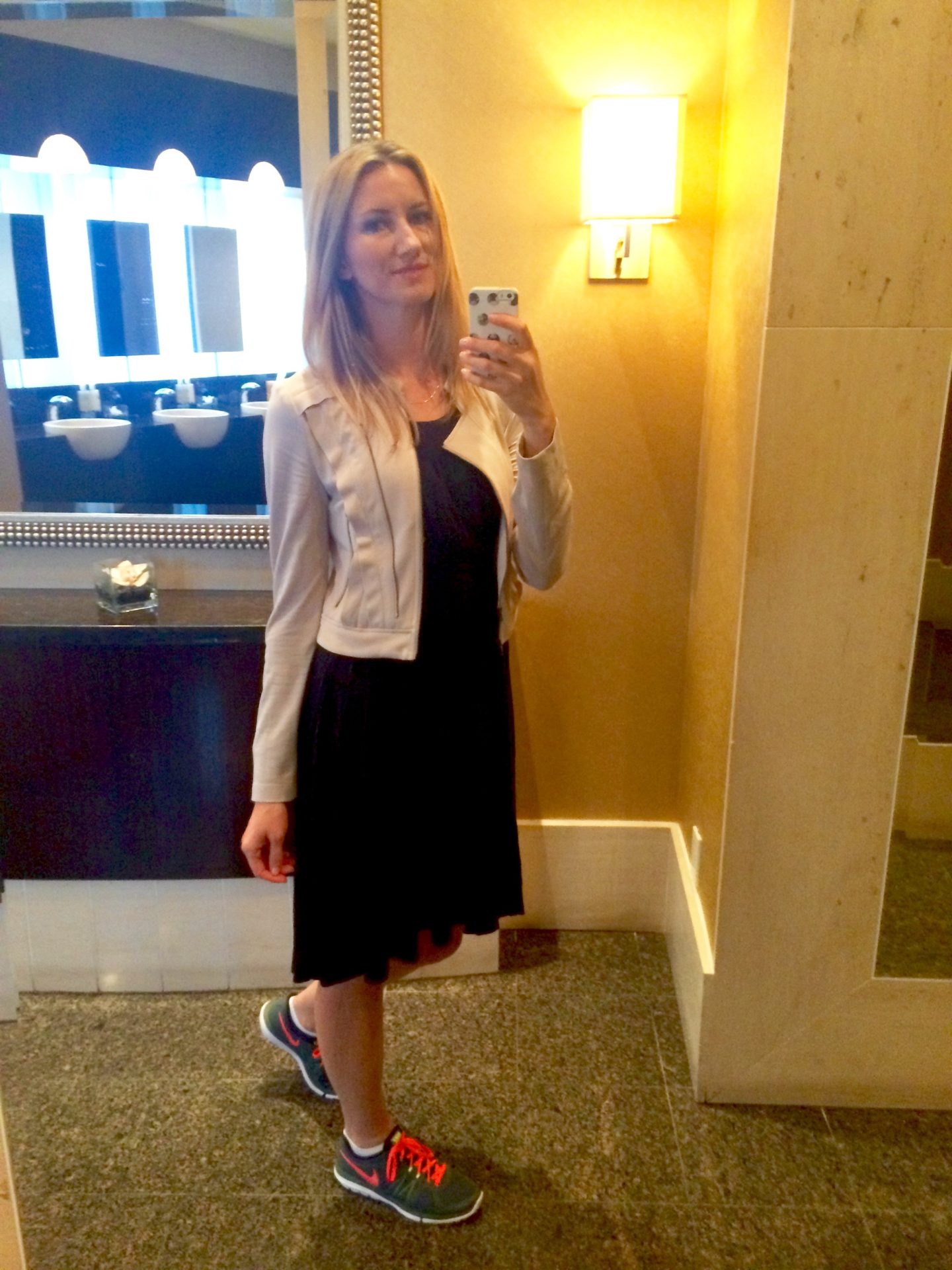 10:00AM
Once I made it out of the subway station just underneath the bridge, I headed towards East River to take in the cityscape, have some good eats, do a mini art walk along the river and check out Jane's Carousel.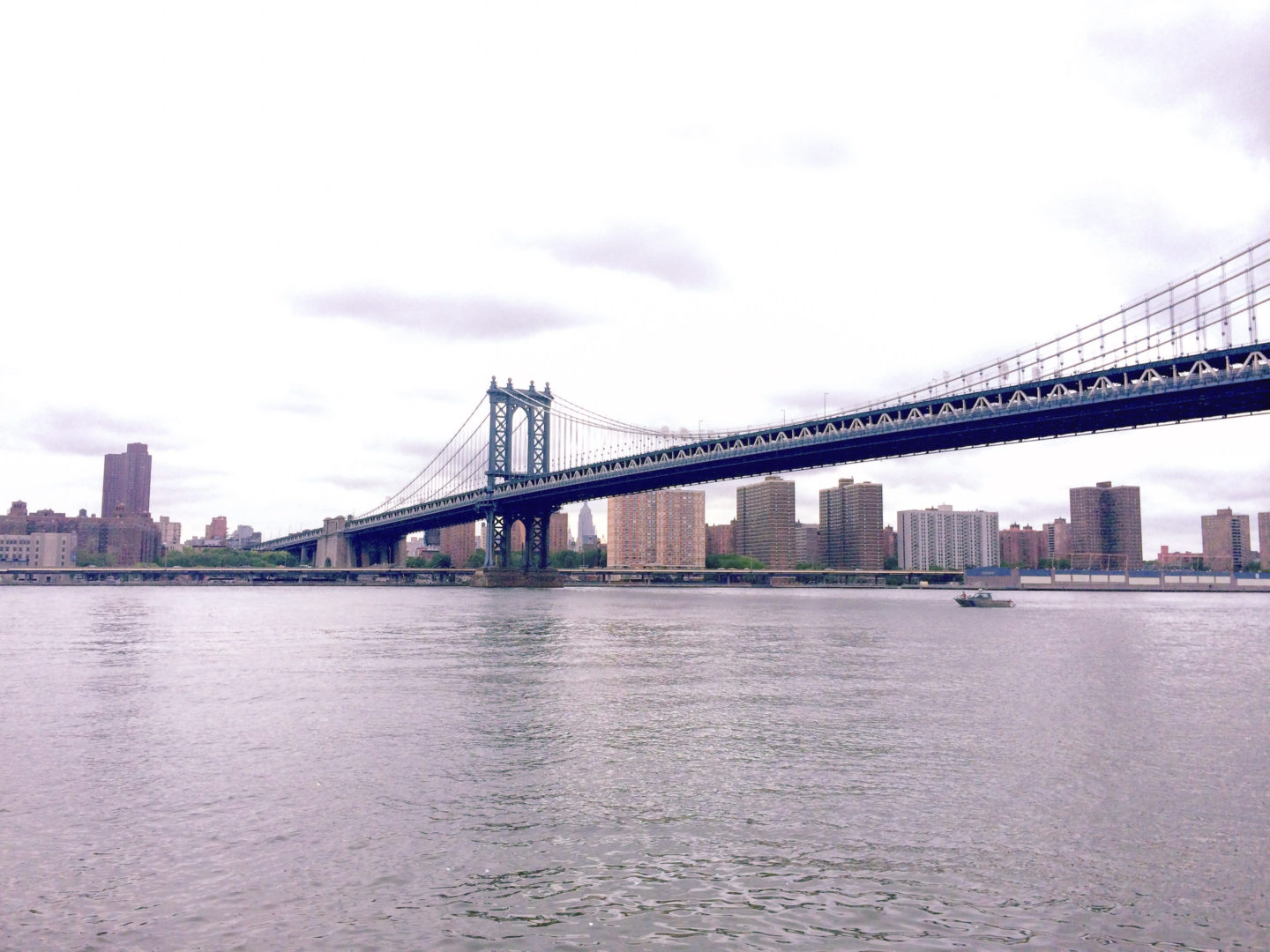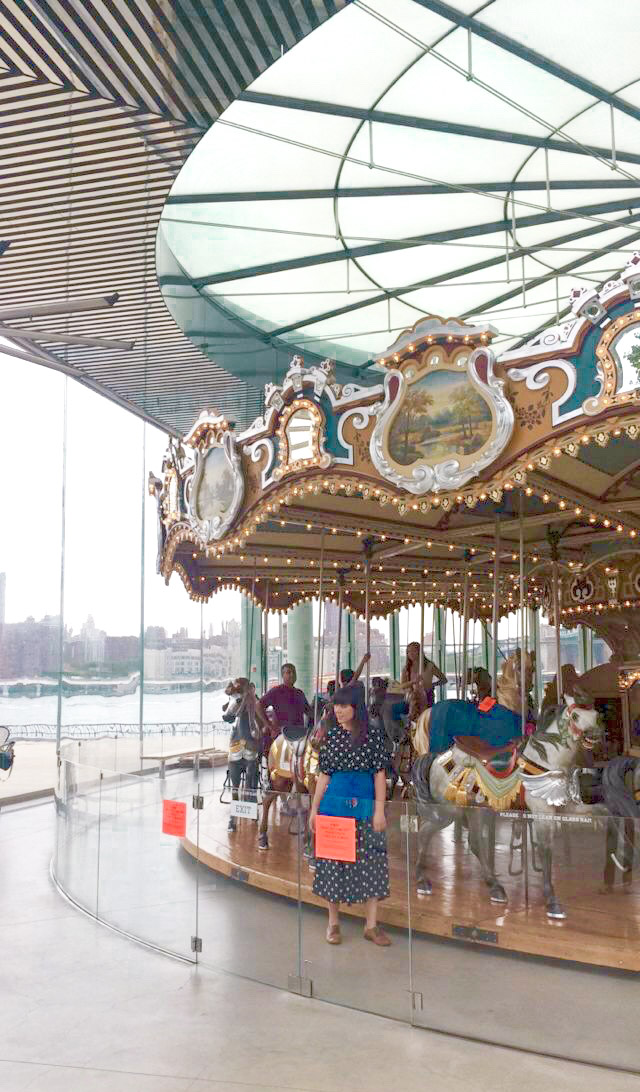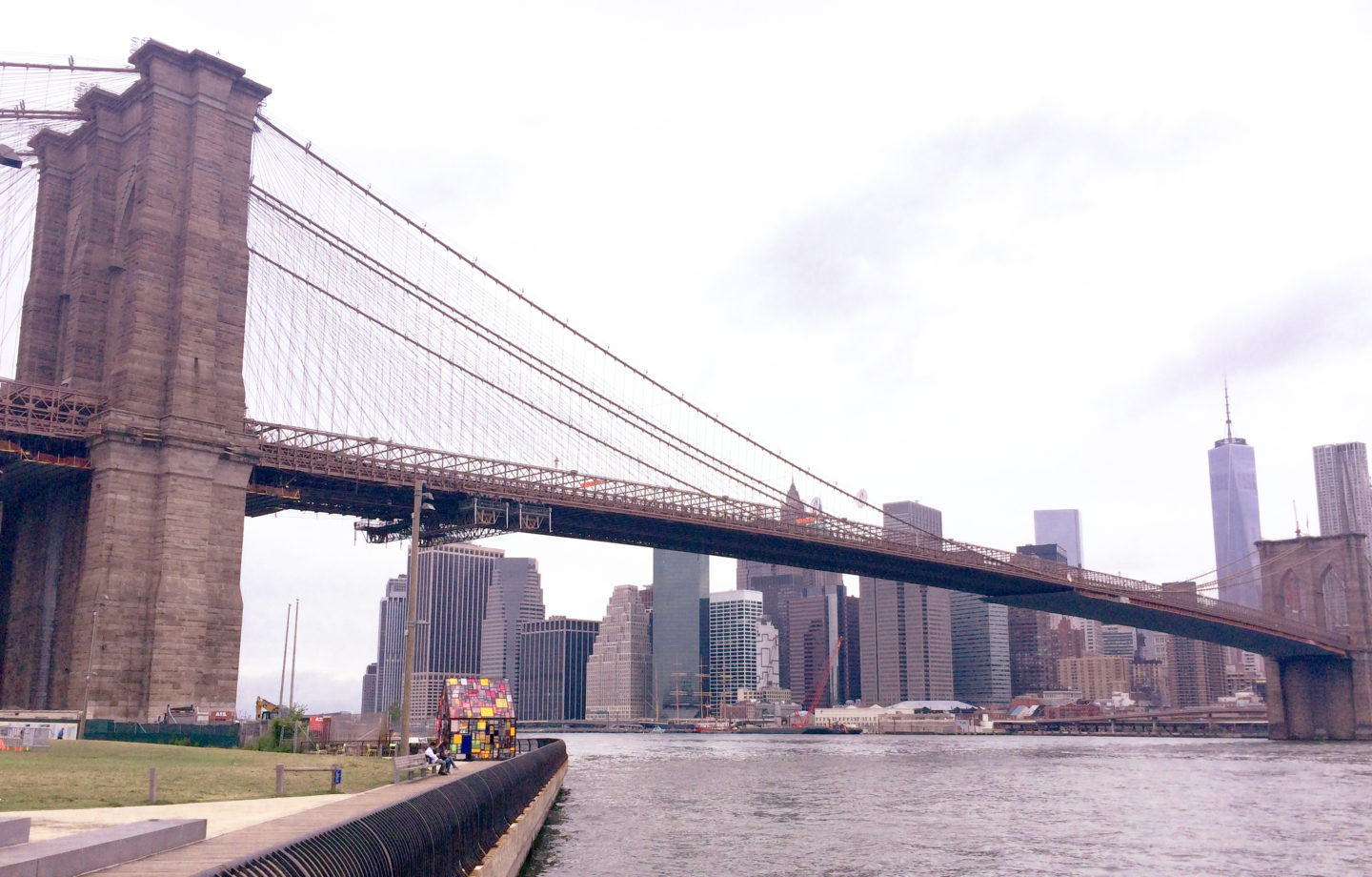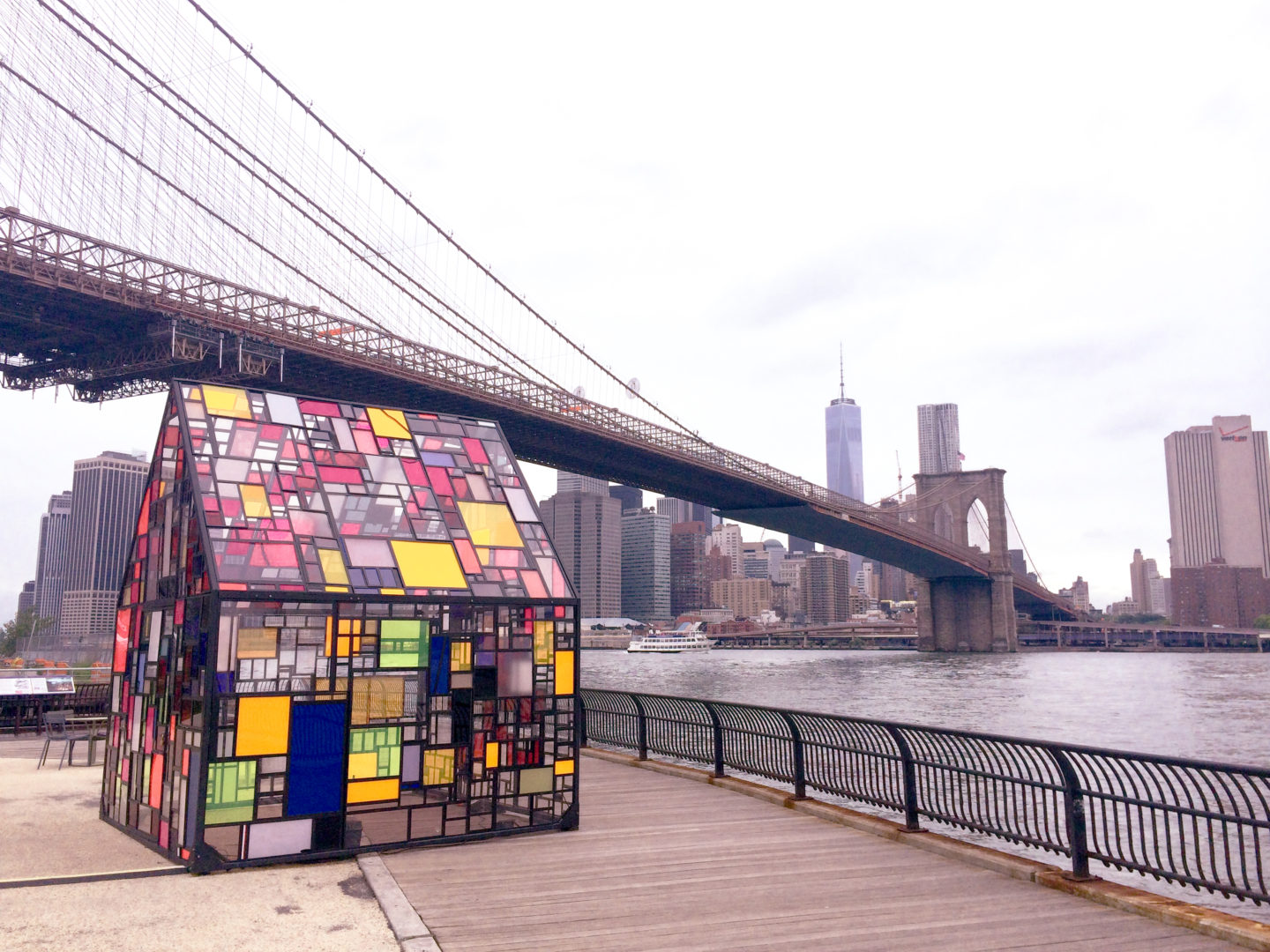 11:30AM
From there, I proceeded to walk back to Manhattan over the Brooklyn Bridge.
I made my way up to the bridge via hard-to-find stairs that lead up to the top. I had to ask some locals to point me in the right direction because my GPS was not as accurate as I had hoped.
Once I got to the bridge and because it was a lovely day, there were quite a few people crossing on foot, bikes, and in cars below.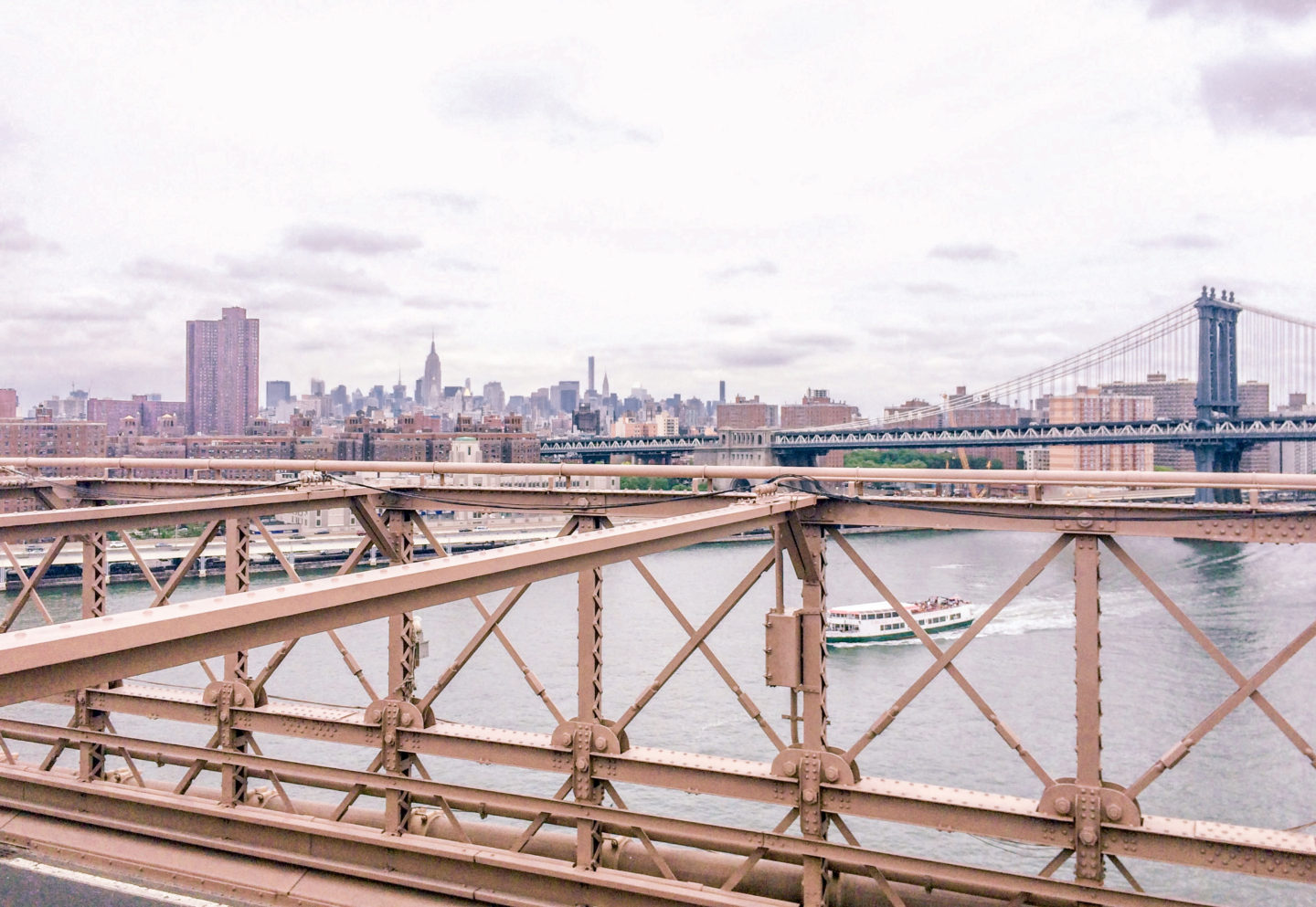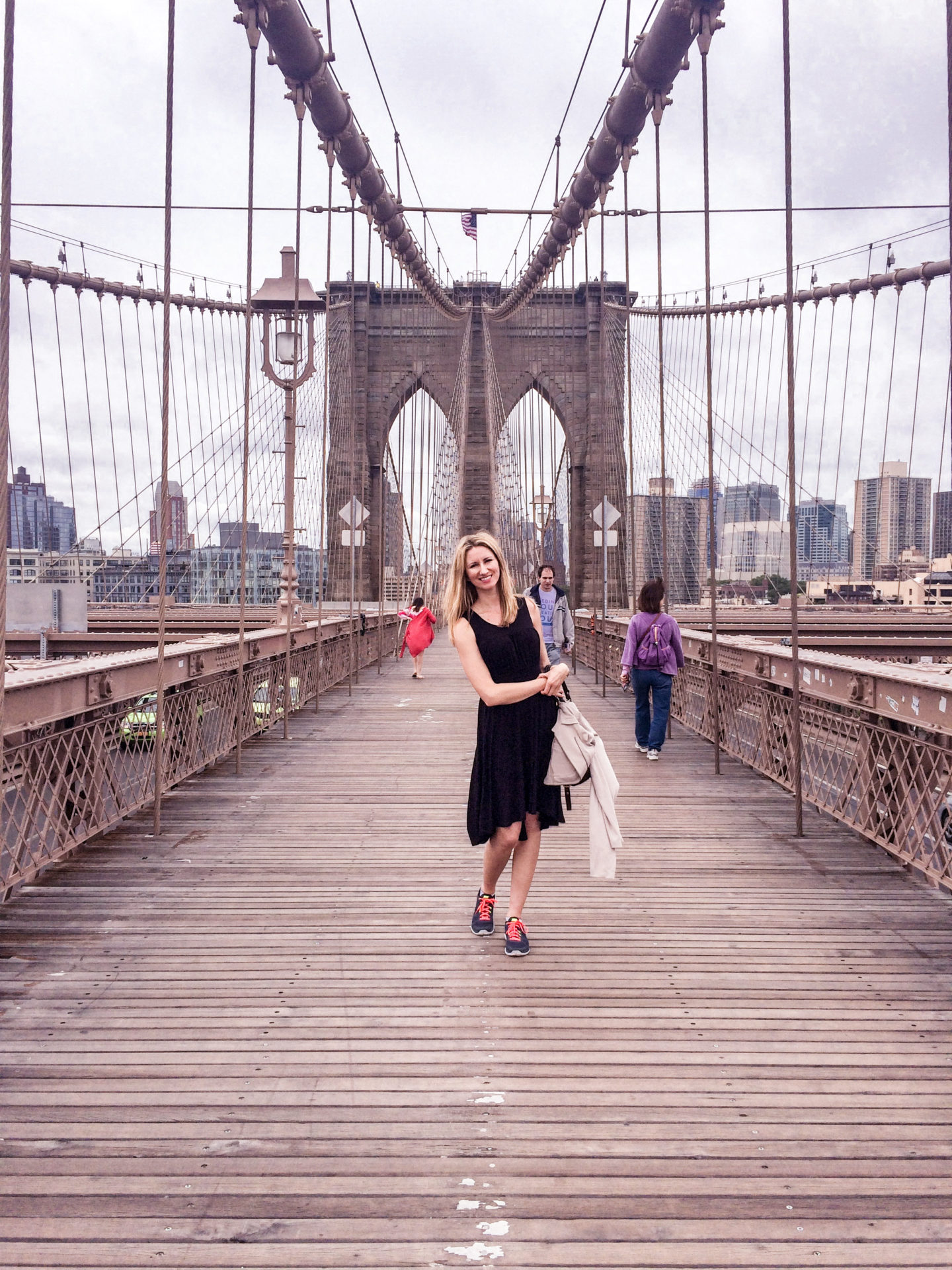 12:00PM – 4:00PM
Once I crossed Brooklyn Bridge, it was time to meet up with an old college friend for a late lunch in SOHO. Afterwards, I picked up my bag, grabbed the train back to the airport and made it with plenty of time to my gate.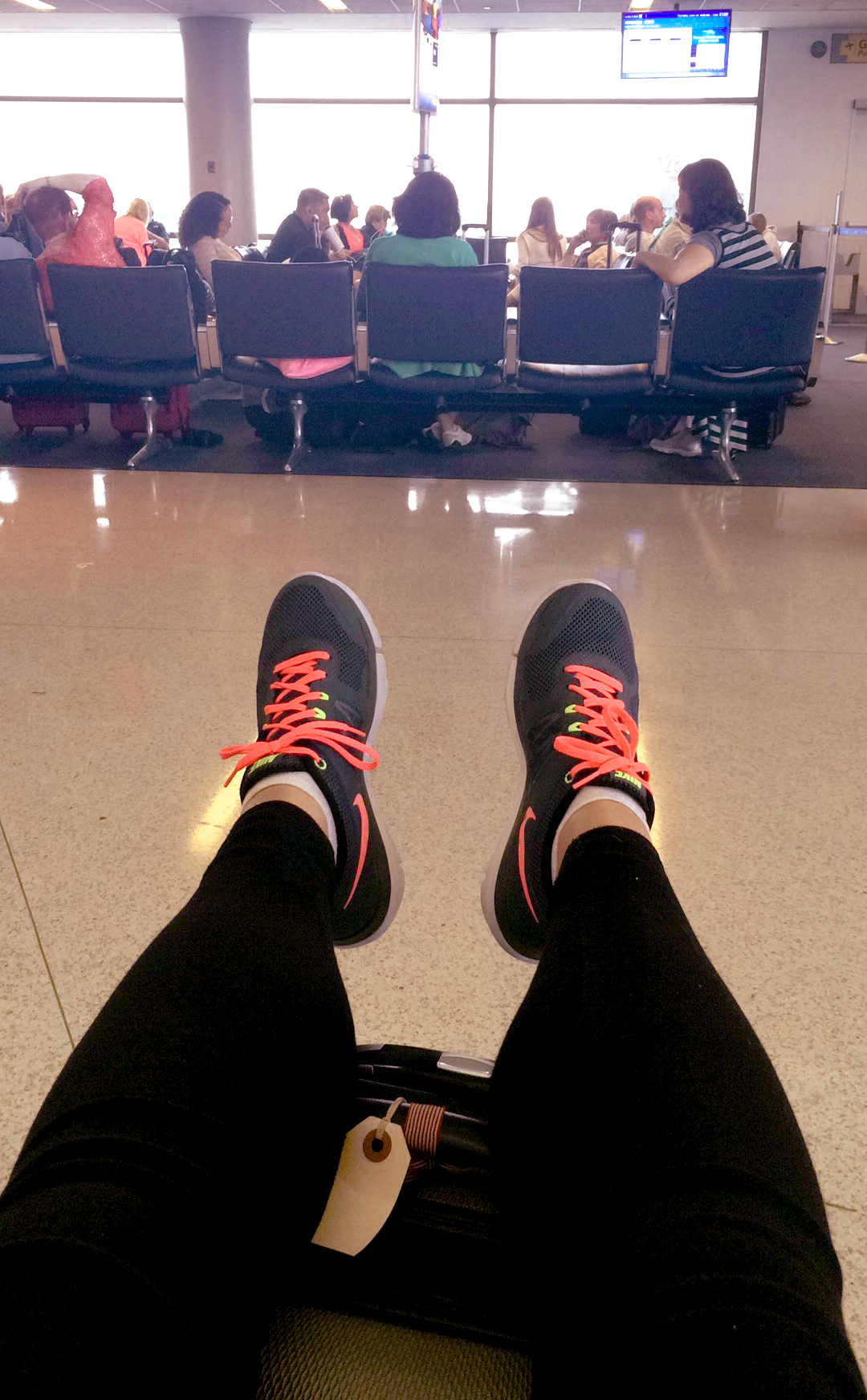 As you can see, you can explore a quite a bit in a day and the options are endless. Happy long layover in NYC! I already can't wait to visit again! x